Local Sports
March 26, 2022Game | Basketball
Northwest 67, Augusta 58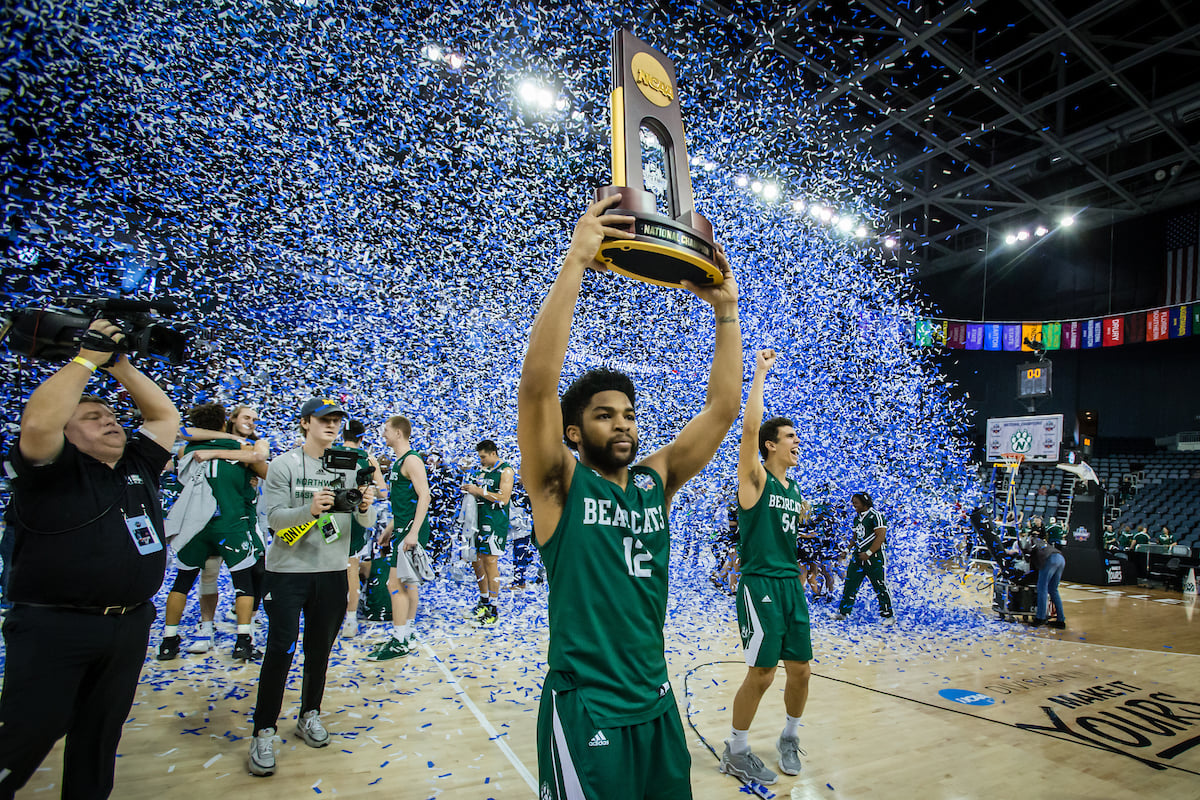 (Photo courtesy Todd Weddle, Northwest Athletics)
Northwest Missouri State completed a feat never before seen in NCAA Division 2 Men's Basketball – back-to-back-to-back national championships.
The Bearcats (34-5) topped the Augusta Jaguars 67-58 Saturday afternoon at the Ford Center in Evansville, IN to finish the 2021-22 campaign at the mountain top once again.
Northwest was in front for much of the ball game, with the lead ballooning to 18 points in the second half at 52-34 after a three-pointer from Trevor Hudgins.
That's when the Jaguars began chipping away.
Augusta outscored Northwest 22-5 over an 11 minute span to chop the Bearcat advantage down to one point.
Hudgins hit a pair of free throws to stop the bleeding on the next Northwest possession. After a stop on defense, Diego Bernard found Luke Waters on the baseline for a layup to extend the lead to five points.
The Bearcats finished the game on a 10-2 run, hitting five of their next seven free throws along the way.
Hudgins was named Elite Eight Most Outstanding Player after going off for 31 points and five assists in the championship game.
Luke Waters finished with 12 points and was also a member of the all-tournament team.
Mitch Mascari matched a career high with 11 points off the bench hitting a pair of first half three pointers. He also pulled in four rebounds.