Local Sports
March 12, 2022Game | Basketball
Northwest 69, MSU Moorhead 54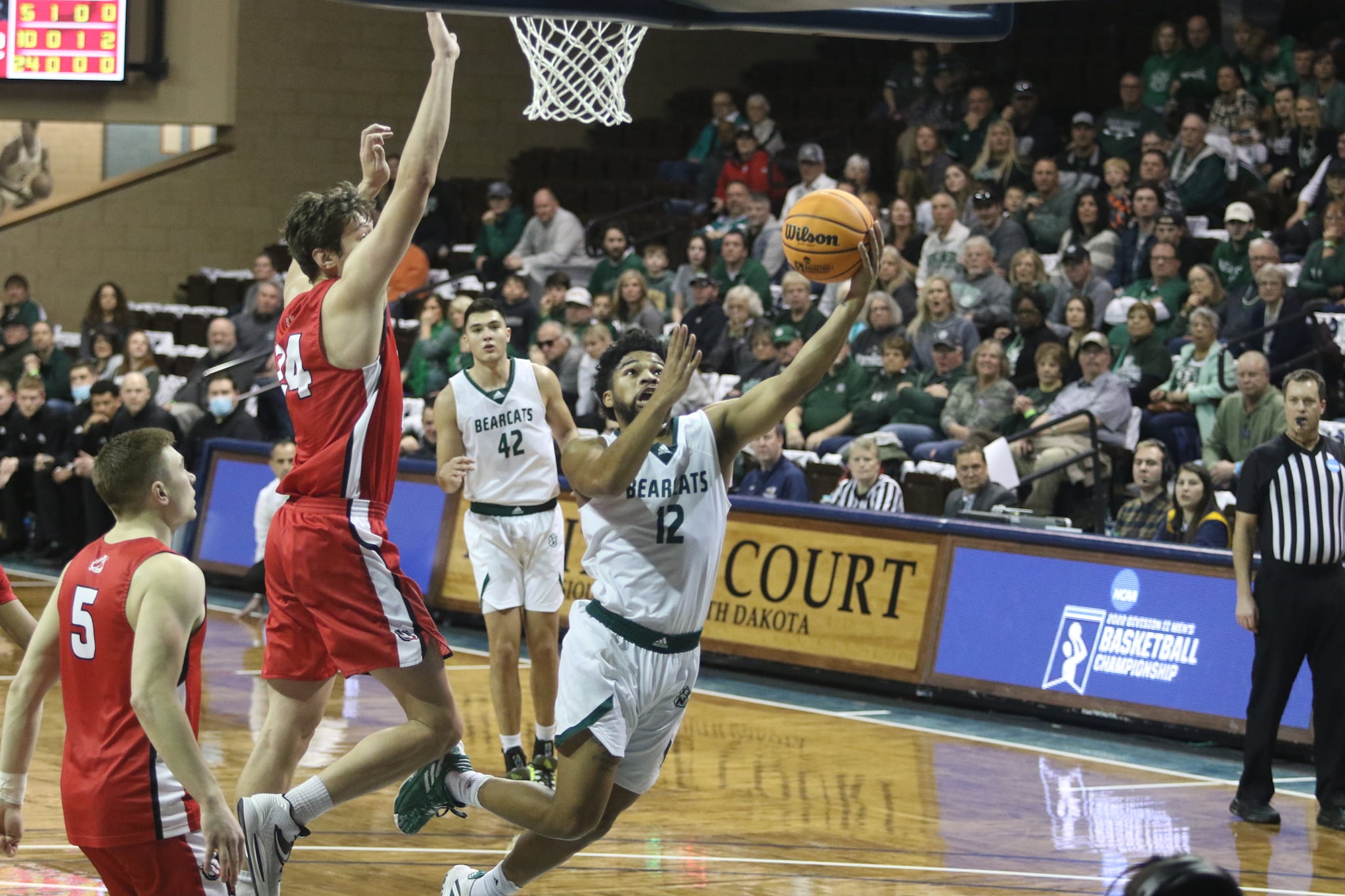 (Photo courtesy Gene Cassell, Northwest Athletics)
Northwest Missouri State pulled away from MSU Moorhead in the second half to secure a 69-54 win in the first round of the NCAA Tournament Saturday night.
The No. 3 seeed Bearcats (29-5) were up by three at halftime, but steadily pulled away from No. 6 seeded MSU Moorhead in the second half with the lead growing to as many as 17 with inside three minutes left in the game.
Trevor Hudgins was active defensively with three steals in the first half. He finished with a game-high 19 points.
Wes Dreamer put up a double-double with 16 points and 12 rebounds.
Diego Bernard added 11 points and seven rebounds.
Northwest advances to the NCAA Central Region semifinals against Washburn Sunday at 5pm. Pregame on KXCV 90.5 and KRNW 88.9 begins at 4:30pm.