Local Sports
March 24, 2022Game | Basketball
Northwest 70, Black Hills State 57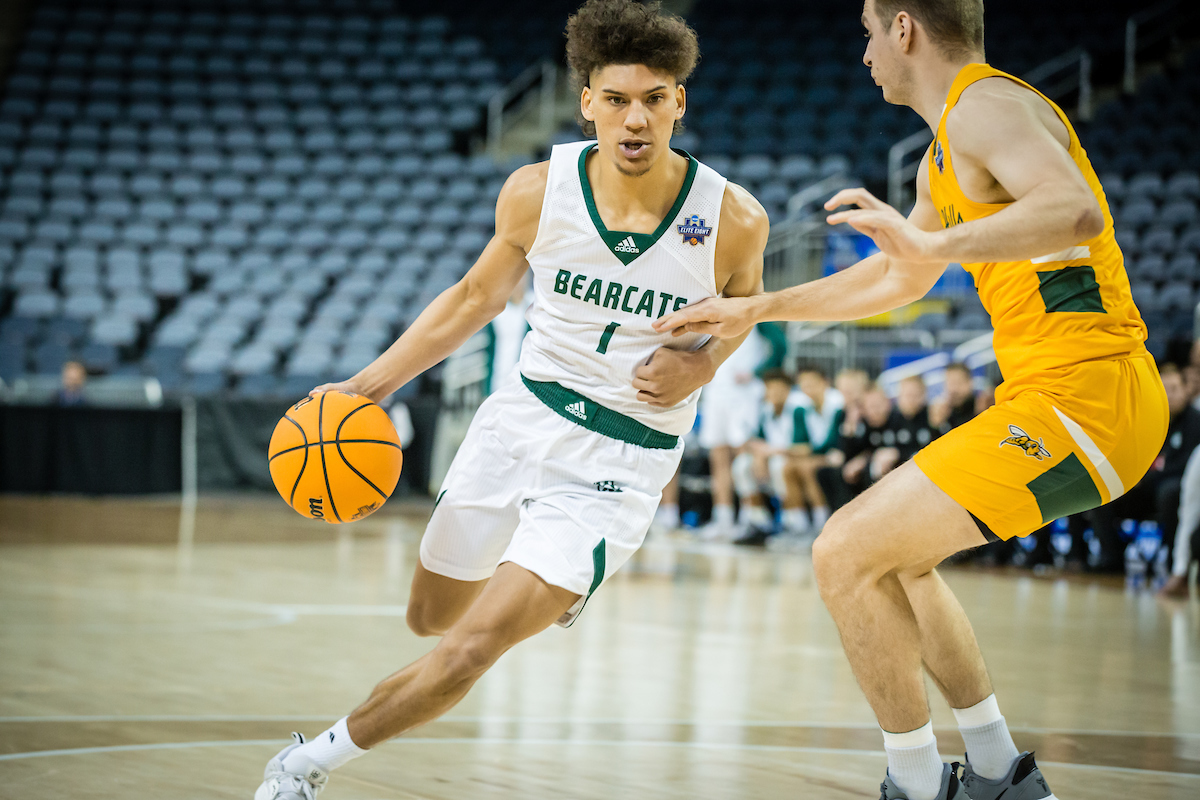 (Photo courtesy Todd Weddle, Northwest Athletics)
Northwest used a strong first half from Wes Dreamer to open up a lead, and the Bearcats pulled away from Black Hills State 70-57 to advance to the national championship game for the fourth time in program history.
The Bearcats (33-5) led by 10 at halftime thanks to Dreamer's ability on the glass. The forward had 10 points and eight rebounds at the break. Dreamer's final rebound of the half was a tip-in at the buzzer to put Northwest on top 36-26.
After a quiet start offensively, including going 2-13 from three-point range, the Bearcats found their groove in the second half shooting 58-percent from the field and 5-11 from beyond the arc.
Dreamer finished the night with 11 points and 12 rebounds for his third double-double of the NCAA Tournament.
Luke Waters led Northwest in scoring with 17 points.
Diego Bernard added 13 points, five rebounds, three assists and three steals in the win.
Trevor Hudgins had a quiet night by his standards, but still ended with 11 points and six assists.
Isaiah Jackson rounded out the double-figure scoring with 10 points and five rebounds.
The Bearcats move onto the NCAA Division 2 National Championship where they will face Augusta. Tip-off is slated for 2pm. Pregame on KXCV 90.5 and KRNW 88.9 begins at 1:30pm.