Local Sports
March 13, 2022Game | Basketball
Northwest 70, Washburn 55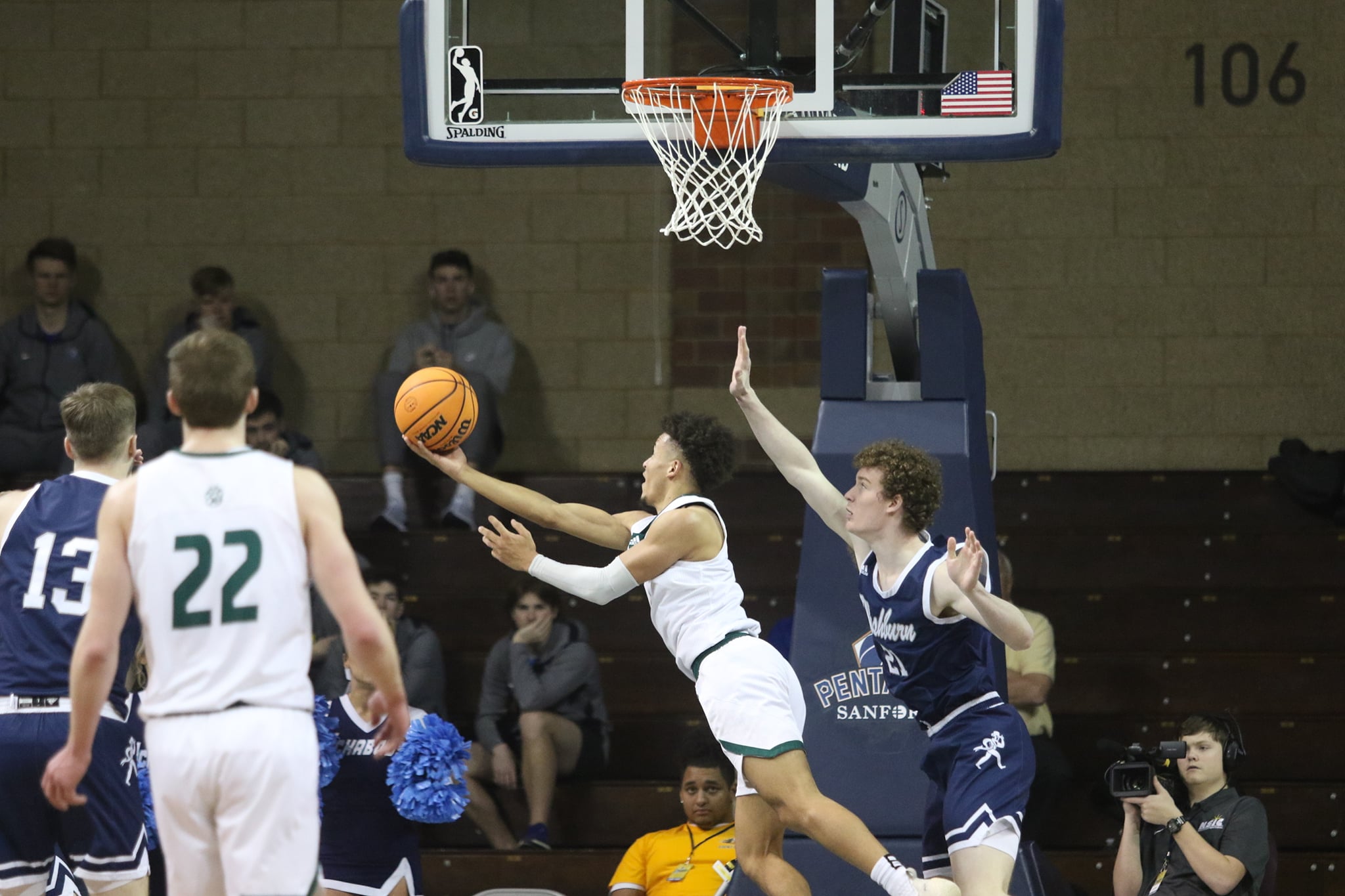 (Photo courtesy Gene Cassell, Northwest Athletics)
Northwest Missouri State took down MIAA foe Washburn 70-55 Sunday evening to move into the NCAA Central Region Championship for the seventh time in the last eight seasons.
The Bearcats (30-5) withstood a second half surge from the Ichabods to claim their third win in four tries against the team from Topeka, KS.
The Northwest lead grew to 21 points late in the first half, and it was a 14-point advantage when the teams went into the lockerroom at halftime.
The Ichabods held Northwest to 2-11 shooting beyond the arc in the second half and cut the deficit to just four points with 10 minutes remaining.
The Bearcats managed to hold the 'Bods at bay with stellar free throw shooting, finishing the night 25-28 at the line.
Diego Bernard paced Northwest with 18 points and four rebounds.
Wes Dreamer posted his second consecutive double-double with 16 points and 13 rebounds.
Trevor Hudgins had a quiet shooting night with seven points, but contributed seven assists in the win.
Northwest moves into the championship round of the central region tournament to face Augustana Tuesday night. Tip-off is set for 7:05pm. Pregame on KXCV 90.5 and KRNW 88.9 begins at 6:30pm.