Local Sports
Feb. 21, 2022Game | Basketball
Northwest 77, Emporia State 65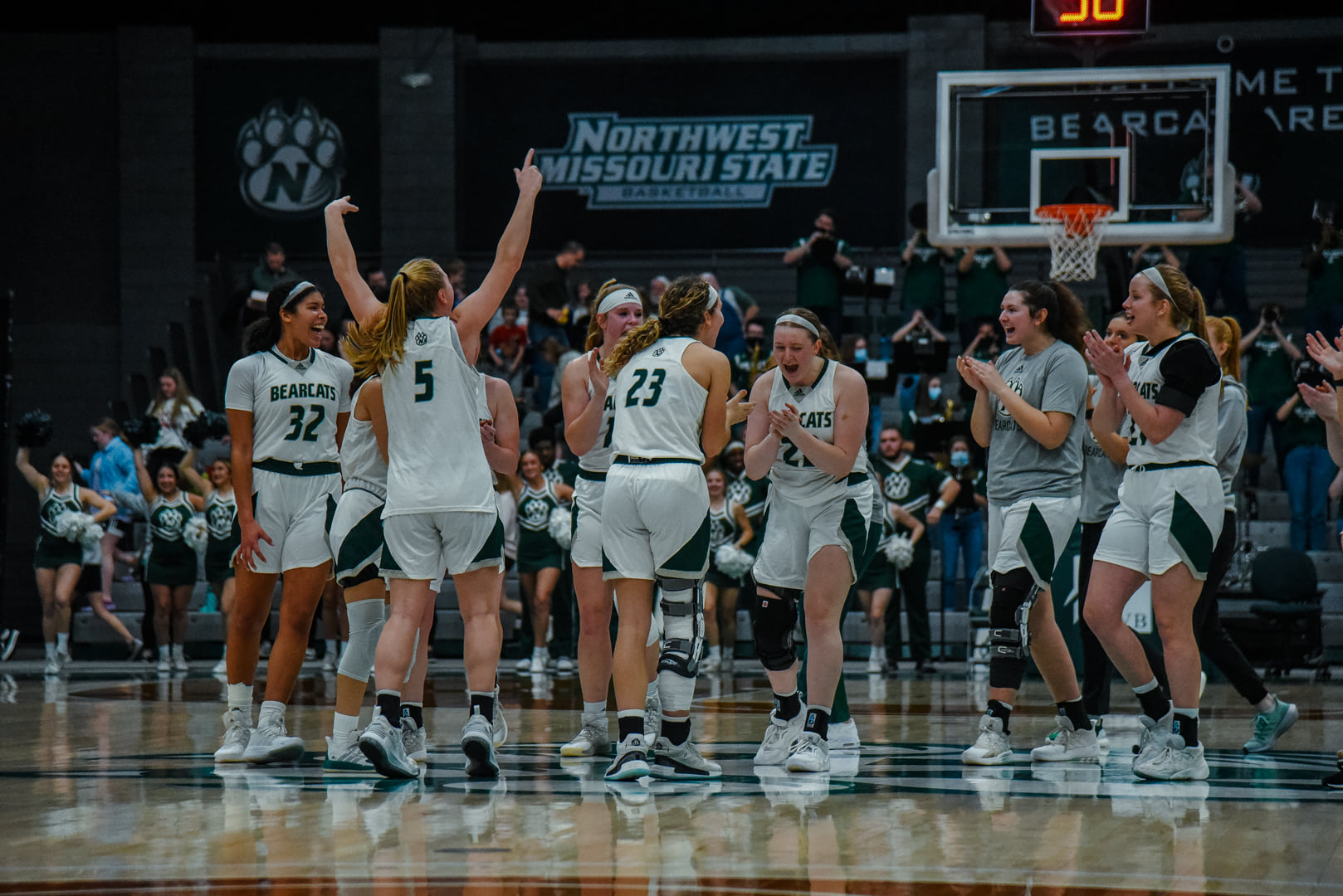 (Photo courtesy Northwest Athletics)
Northwest Missouri State women's basketball completed a season sweep of Emporia State for the first time since 1993 with a 77-65 win Monday night.
The Bearcats (17-9, 12-8 MIAA) used an 8-0 run late in the fourth quarter to stretch the lead to 15 points and put it out of reach.
Molly Hartnett finished the night with 20 points and five assists.
Mallory McConkey put up 15 points and 4 assists.
Peyton Kelderman knocked down a trio of three-pointers on the way to a 13-point outing.
Jayna Green hauled in a game-high 12 rebounds while adding in seven points and three assists.
Northwest plays its final road game of the regular season Wednesday at Nebraska Kearney. The game begins at 5:30pm. Pregame on KXCV 90.5 and KRNW 88.9 starts at 5pm.