Local Sports
Jan. 22, 2022Game | Basketball
Northwest 82, Newman 53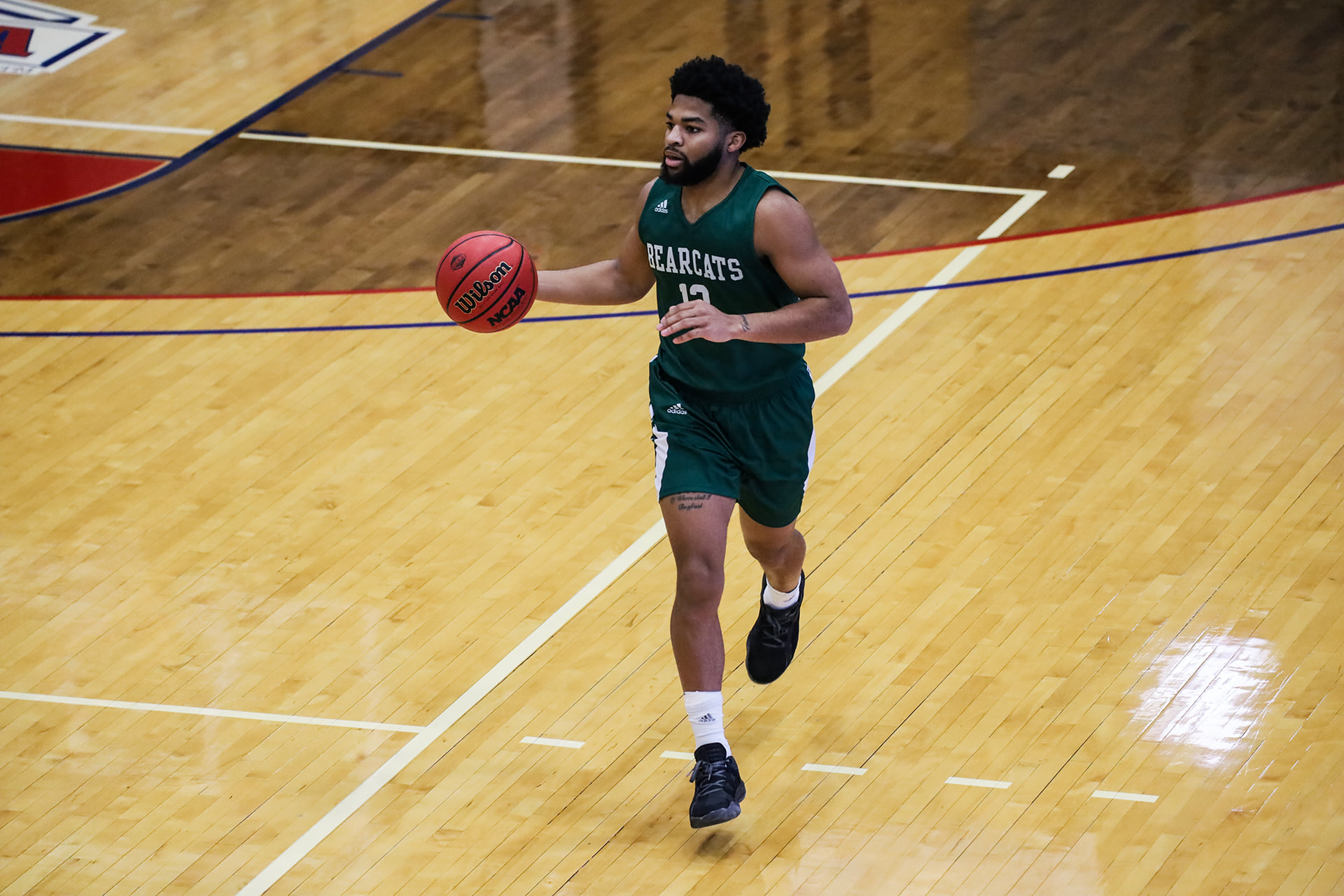 (Photo courtesy Ryan Milke, Northwest Athletics)
Northwest Missouri State used a dominant second half to leave Newman behind in a 82-53 win Saturday afternoon in Wichita, KS.
The Bearcats (17-2, 10-1 MIAA) were anchored by point guard Trevor Hudgins en route to the team's fifth road win of the season.
Hudgins went for 21 points and passed out six assists as Northwest shot 57.7-percent as a team.
Daniel Abreu added 15 points as one of four Bearcats scoring in double figures. The freshman from Springfield also grabbed seven rebounds and blocked three shots.
Diego Bernard and Luke Waters each scored 13 points apiece.
Northwest returns home Thursday to face Lincoln at 7:30pm. Pregame on KXCV 90.5 and KRNW 88.9 begins at 7pm.