Local Sports
March 6, 2022Game | Basketball
Northwest 84, Washburn 76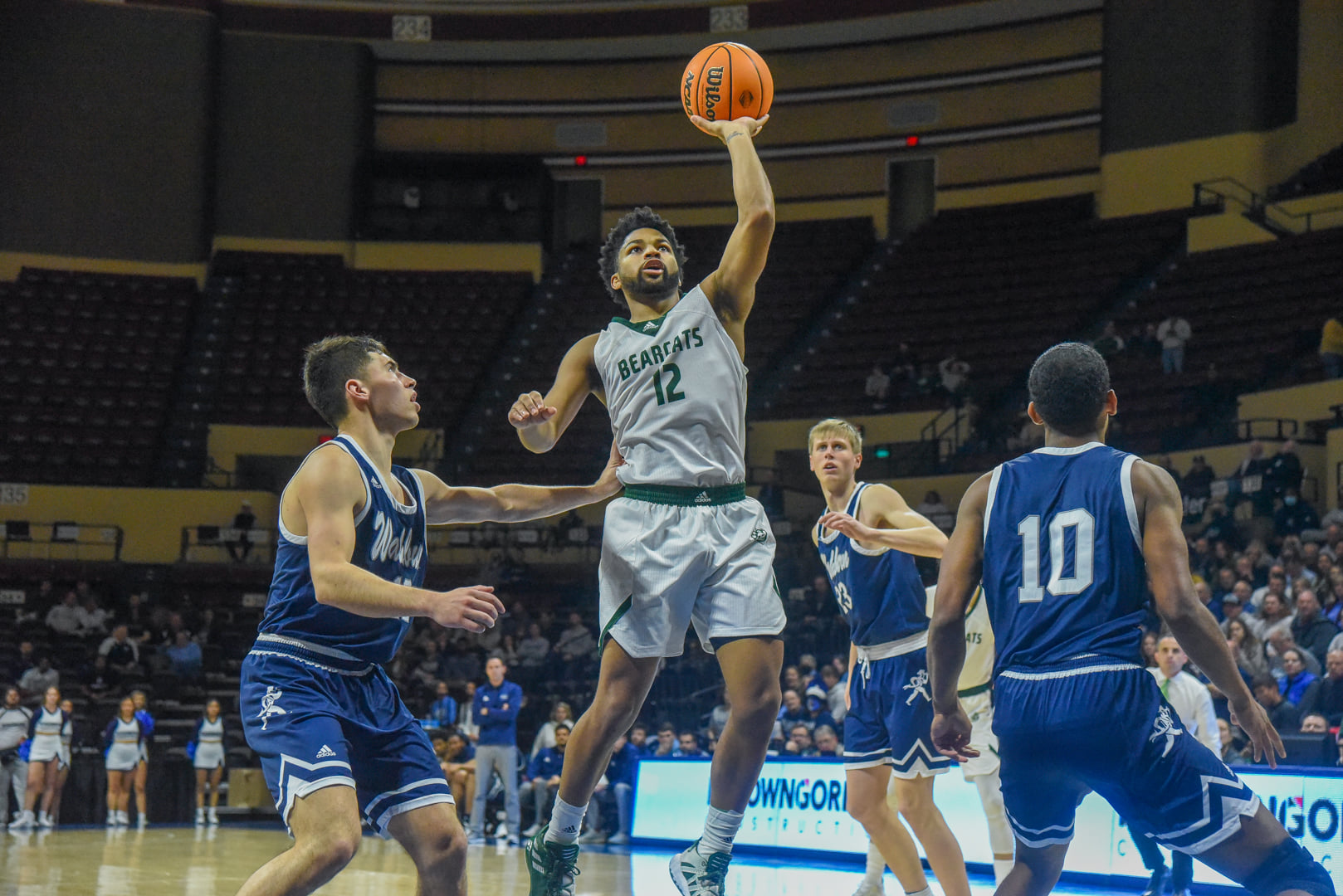 (Photo courtesy Northwest Athletics)
Northwest Missouri State men's basketball won the MIAA Tournament title for the 10th time in program history with a 84-76 victory over Washburn Sunday afternoon in Kansas City.
The Bearcats (28-5) trailed by 10 points with 6:32 remaining in the first half, but went on a 16-3 run to take a 38-35 lead into halftime.
The onslaught continued as Northwest ran its lead to 51-40 less than four minutes into the second half, but Washburn pushed back. The Ichabods outscored the Bearcats 23-11 over the next eight minutes to grab their first lead since the first half.
It didn't last long as Northwest jumped in front for good three possessions later on a layup by Diego Bernard.
The win marked the sixth conference tournament title under head coach Ben McCollum.
Trevor Hudgins was named most outstanding player of the tournament with a MIAA Tournament single-game record 35 points in the championship.
Bernard and Wes Dreamer were also named to the all-tournament team, along with Washburn's Tyler Geiman and Jaylen Lewis.
Northwest's next game comes in the NCAA Tournament against MSU Moorhead at noon Saturday in Sioux Falls, SD. Pregame on KXCV 90.5 and KRNW 88.9 begins at 11:30am.