Local Sports
Dec. 2, 2021Game | Men's Basketball
Northwest 86 - Northeastern 74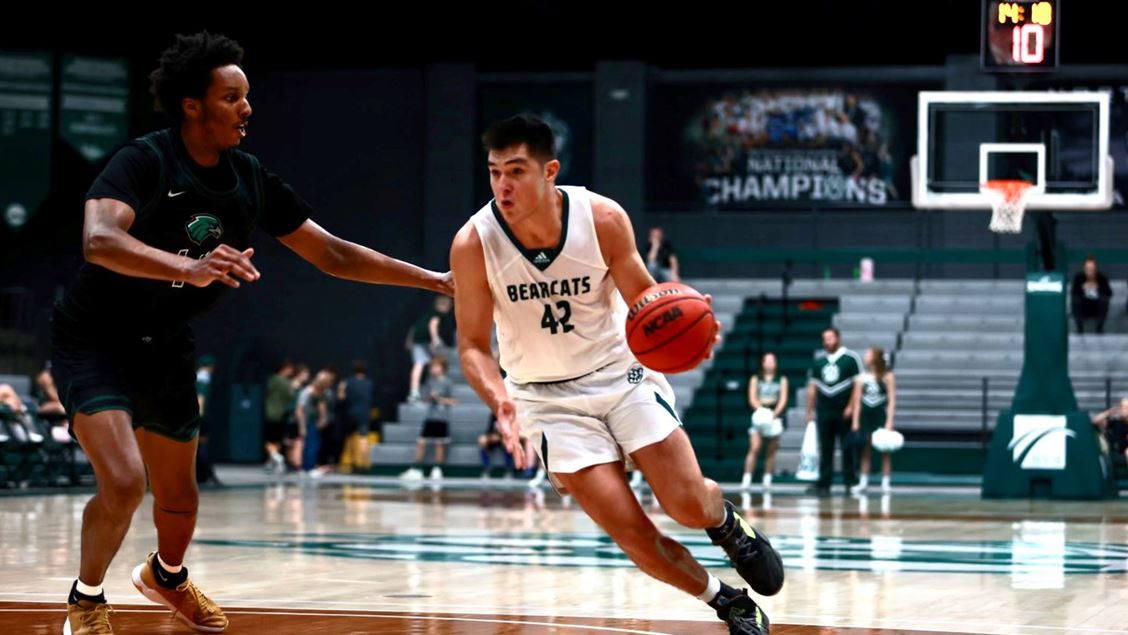 (Photo courtesy of Bearcat Athletics)
The No. 2-ranked Northwest Missouri State University men's basketball team won its MIAA opener for the 11th straight year with an 86-74 triumph over the visiting Northeastern State University RiverHawks.
Northwest controlled the glass and recorded 13 offensive rebounds. Northwest won the battle of the boards, 38-23. NSU corralled only three offensive rebounds.
Trevor Hudgins led all scorers with 26 points in 33-plus minutes of action. Diego Bernard cashed in with 14 points, seven rebounds, five assists and a steal.
Wes Dreamer totaled 16 points and seven rebounds, while Luke Waters contributed with 11 points and six rebounds.
Northwest will be back in action Saturday at 3:30 p.m. against the Rogers State Hillcats in Bearcat Arena.