Local Sports
Dec. 4, 2021Game | Basketball
Northwest 90, Rogers State 57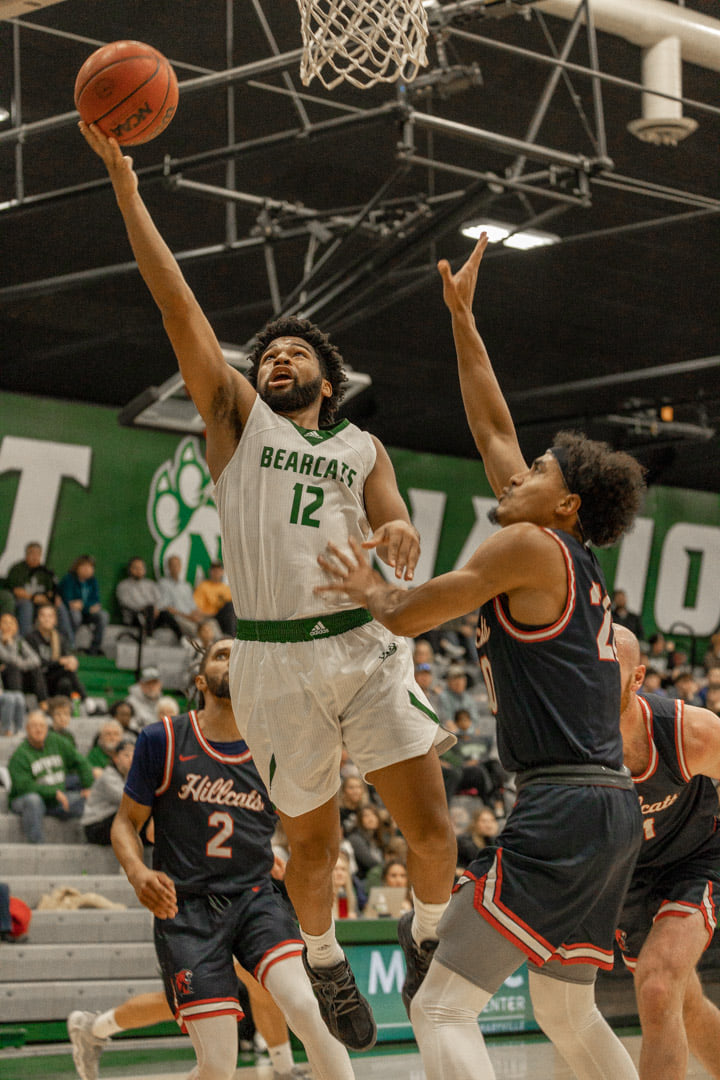 (Photo courtesy Northwest Athletics)
Trevor Hudgins' record-setting day pushed Northwest Missouri State men's basketball to a dominant 90-57 win over Rogers State Saturday afternoon.
Hudgins set a new program record hitting 11 three-pointers on the way to a career-high 40 points against the Hillcats.
The 90 points for Northwest (9-1, 2-0 MIAA) is the new high-water mark for the club during the 2021-22 season.
The Bearcats shot lights out in the first half hitting on 68-percent of their attempts on the way to a 46-27 lead at the break.
Hudgins finished with 40 points and five assists.
Daniel Abreu was the only other Bearcat scoring in double digits with 14.
Northwest goes on the road next Saturday to face Lincoln University. Tip-off is scheduled for 3:30pm. Pregame begins at 3pm on KXCV 90.5 and KRNW 88.9.