Local Sports
Oct. 5, 2021Coaches Show | Football, Cross Country, Volleyball, Soccer, Tennis
October 5 Bearcat Coaches Show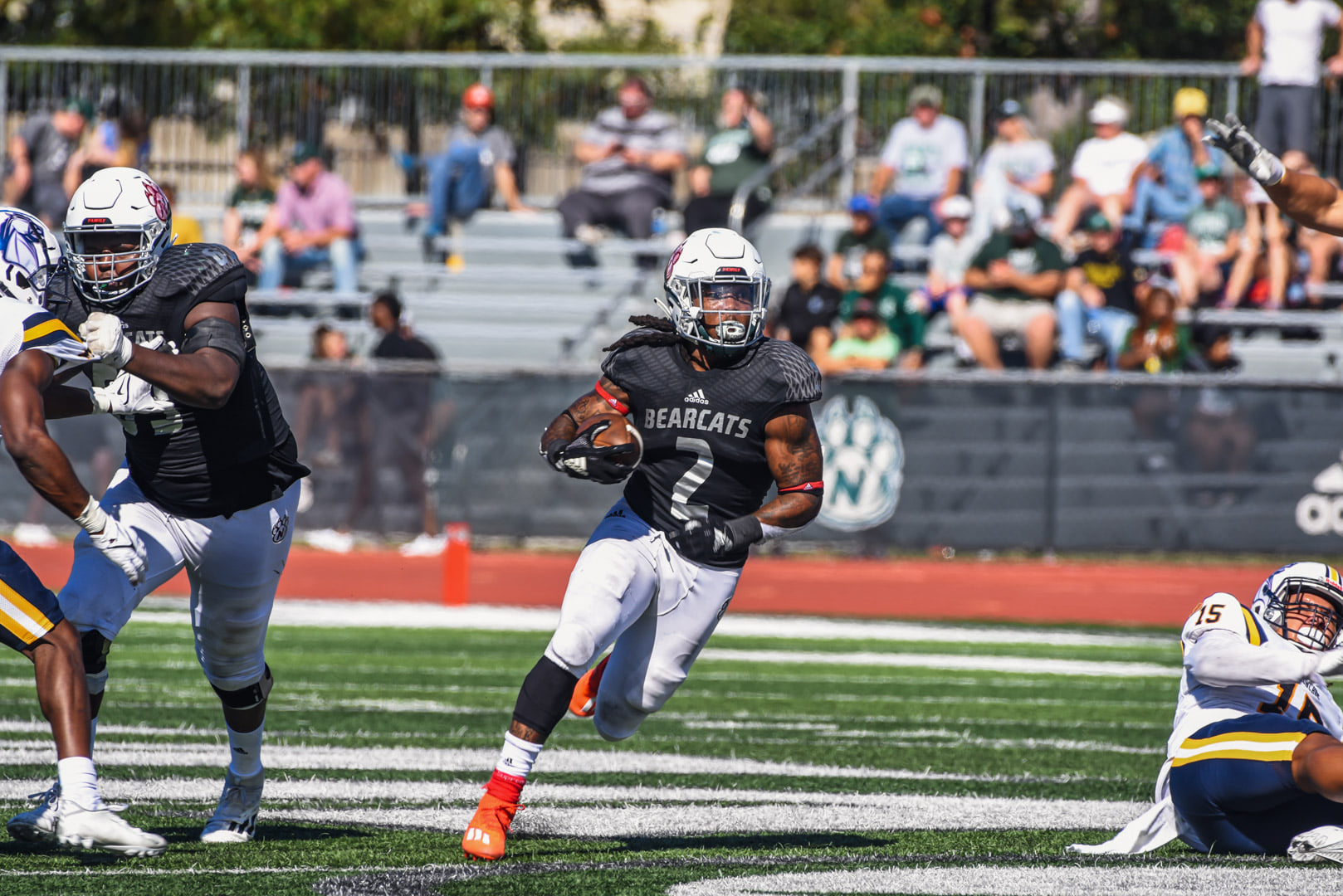 (File photo, courtesy Northwest Athletics)
Northwest volleyball, tennis, and football posted good showings on the road last week, while soccer split a pair of matches at home over the weekend. Cross country also gears back up for a race this Saturday. Each program is highlighted in this week's Bearcat Coaches Show.
The Bearcat football team used a dominant defense and strong rushing attack to down Missouri Western in St. Joseph. Senior running back Al McKeller spoke about the game and the next challenge against Pittsburg State.
Northwest volleyball earned its first win over Nebraska-Kearney since 1990, then kept it rolling with a 3-0 victory against Fort Hays State. Head coach Amy Woerth and junior Hannah Koechl join the program as they recount the win and look ahead to this week's road trip.
Bearcat soccer trounced Washburn to start the weekend 5-0 for the team's highest offensive output of the season, including the first two career goals from sophomore Caroline Sanders. No. 6 Emporia State handed the 'Cats their first loss in more than two weeks to finish the homestand. Sanders and head coach Marc Gordon were on the show talking about the strides within the program.
Franco Oliva spearheaded the Northwest tennis attack at the ITA Regionals over the weekend. Oliva took second in singles, just missing a second region championship. Head coach Mark Rosewell sat down with John Coffey to highlight the regional.
Northwest cross country's three week stretch without a meet comes to a close this weekend. The Bearcats will compete in the FHSU Tiger Open in Hays, KS Saturday. New assistant coach Wick Cunningham spoke about the meet and his new role.
Full audio from the show is available above.