Local Sports
Feb. 7, 2023Coaches Show | Basketball, Track & Field, Baseball, Softball
February 7 Bearcat Coaches Show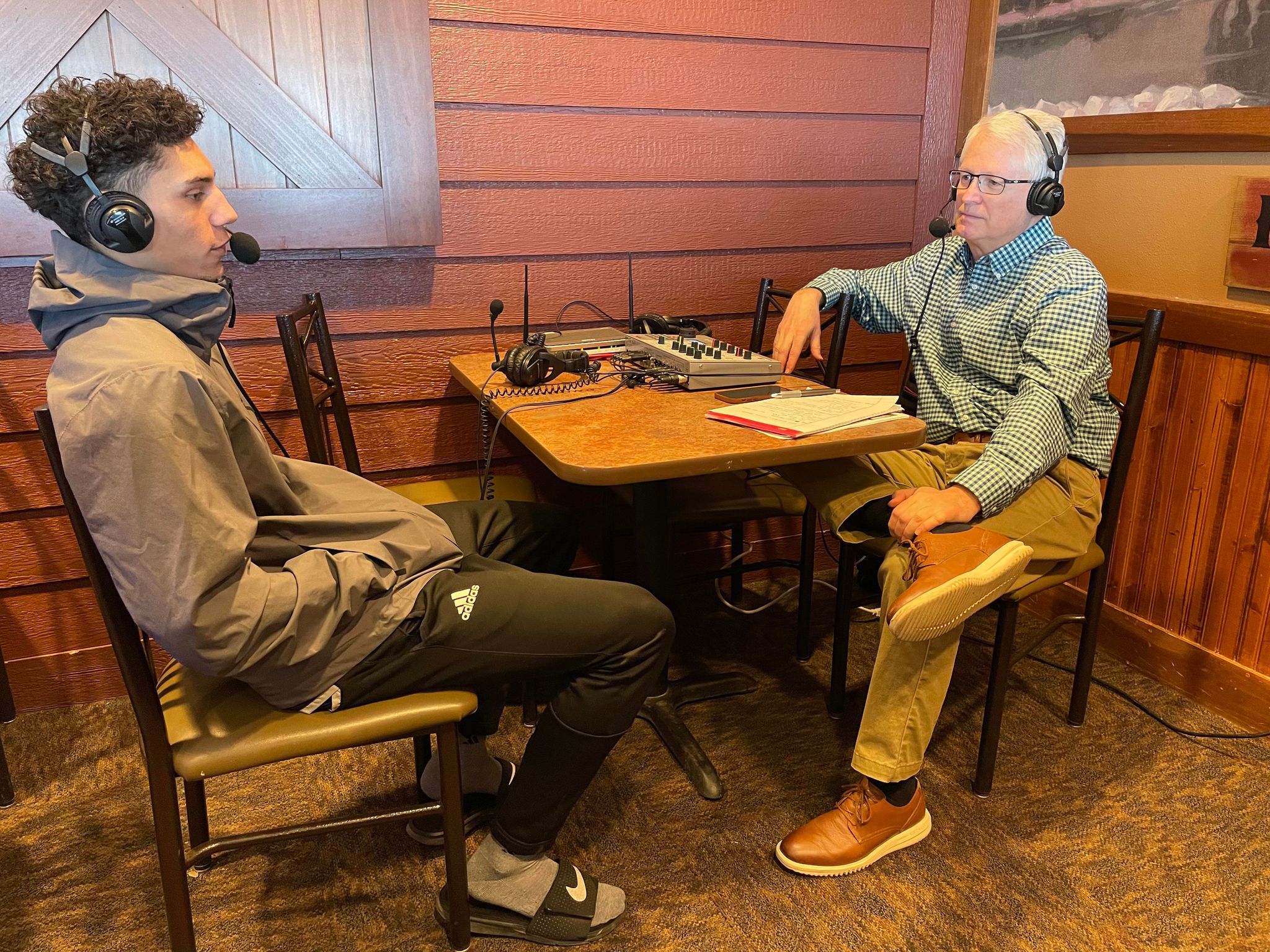 The first Bearcat Coaches Show of February featured Northwest Missouri State winter sports entering the stretch run before the postseason arrives, and the opening weekend of contests for softball and baseball.
Northwest indoor track & field is just three weeks away from the MIAA Championships in Pittsburg, KS, and head coach Brandon Masters has seen his athletes continue to excel. The Bearcat women had two 4x400m relay teams post the two fastest times in the nation over the weekend, along with a variety of NCAA national provisional qualifying marks. Masters and freshman Kennedi Cline sit down to discuss the success and what comes next.
Bearcat basketball pulled off a sweep of Washburn Saturday afternoon, with the women earning a one-point win and the men's team coming out on top by 26. The focus now shifts to a trip through Oklahoma this weekend. Jayna Green and Emma Atwood from the women's team and Diego Bernard from the men's team join today's show.
Northwest softball saw improvements from opening day to the two matchups Saturday. Now they have an extra week to prepare for their next round of games. Head coach Naomi Tellez, along with freshman Omara Love and senior Aubrey Griffith, hop on the show to give their early season views.
Bearcat baseball also opened up the season winning one of four, but Northwest's pitching gave them a chance each game never allowing more than five runs. Head coach Darin Loe and senior pitcher Max Spitzmiller talk with John Coffey about the next test.
Full audio from the show is available above.