Local Sports
March 7, 2023Coaches Show
March 7 Bearcat Coaches Show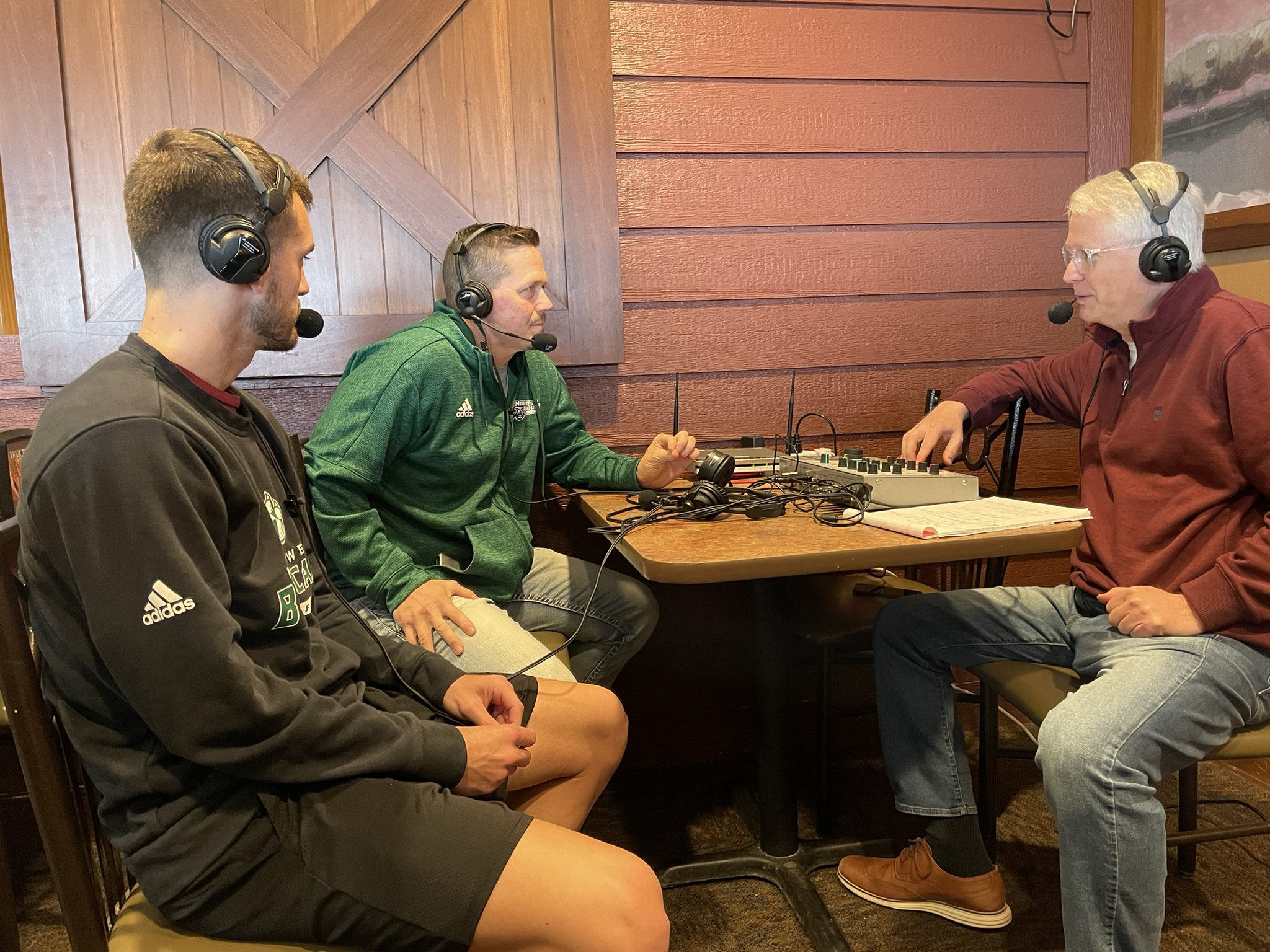 (Track & Field Head coach Brandon Masters & relay runner Jake Norris)
On the Bearcat Coaches Show today we hear first from Northwest Missouri State University softball Head coach Naomi Tellez, pitcher Hayden Simmons and infielder Olivia Daugherty, who are off to a 12-6 start.
John Coffey talks to head baseball coach Darin Loe and outfielder Ryan Koski.  Track and field coach Brandon Masters and member of the relay team Jake Norris, sit with John Coffey to talk about the upcoming national indoor track & field meet in Virginia where 21 Bearcats will take part.
Women's basketball coach Austin Meyers joins in to talk about the season and what takeaways there were at the end of his 5th season as head coach.
Athletic director Andy Peterson talks to Matt Tritten about NW golf and everything under the sun in NW sports, including setting up for the Central Region NCAA D2 men's basketball tournament this weekend.
Interviews with each Northwest team are available above.