Local Sports
Oct. 8, 2022Game | Football
Maryville 29, Lutheran North 36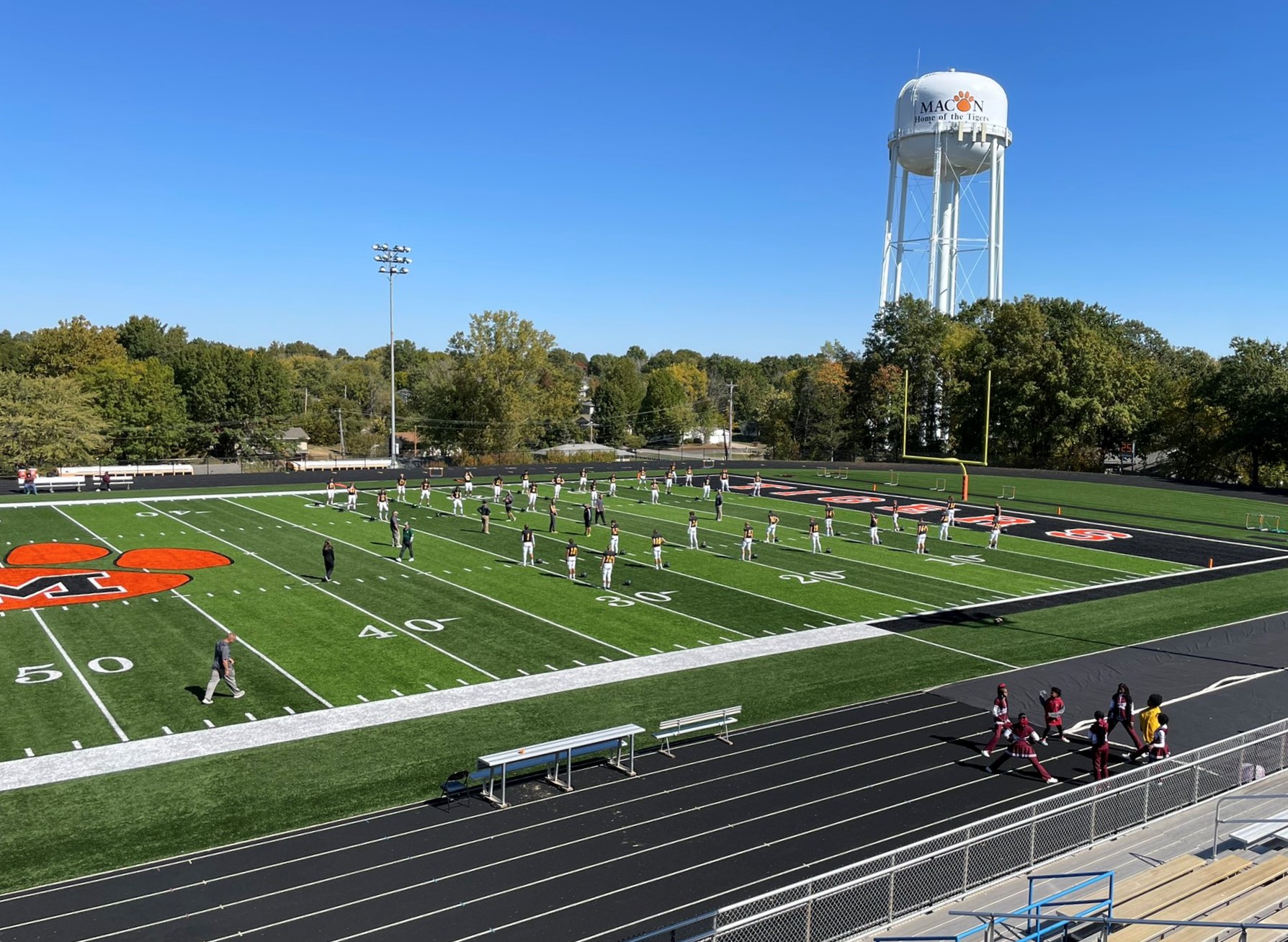 No. 6 Maryville pushed No. 4 Lutheran North to the brink Saturday afternoon in Macon, but the Crusaders blocked a last second field goal and returned it for a touchdown to hold on for a 36-29 victory.
The Spoofhounds (4-3) traded scores with the Crusaders (5-2) throughout the afternoon. Caden Stoecklein and Cooper Loe each scored on two yard rushes in the first half. The teams were locked in a 14-14 tie at halftime.
Derek Quinlin broke free for a 57-yard rushing touchdown to put Maryville on top just minutes into the 3rd quarter. After a touchdown and two-point conversion put the Crusaders in front, the Spoofhounds answered in the 4th quarter with a fade route from Quinlin to Stoecklein on 3rd and 12. The successful two-point conversion put Maryville ahead 29-22.
Lutheran North tacked on a touchdown and two-point conversion midway through the 4th quarter to take a one-point lead. Maryville marched down the field in the final two minutes and setup for a 35-yard field goal, but the Crusaders blocked it and returned to for a touchdown with no time remaining in the game.
Maryville will return to conference play Friday night in Savannah. The Spoofhounds and Savages get underway at 7pm. Pregame on KXCV 90.5 and KRNW 88.9 begins at 6:30pm.