Local Sports
Nov. 11, 2022Game | Football
Maryville 33, Savannah 28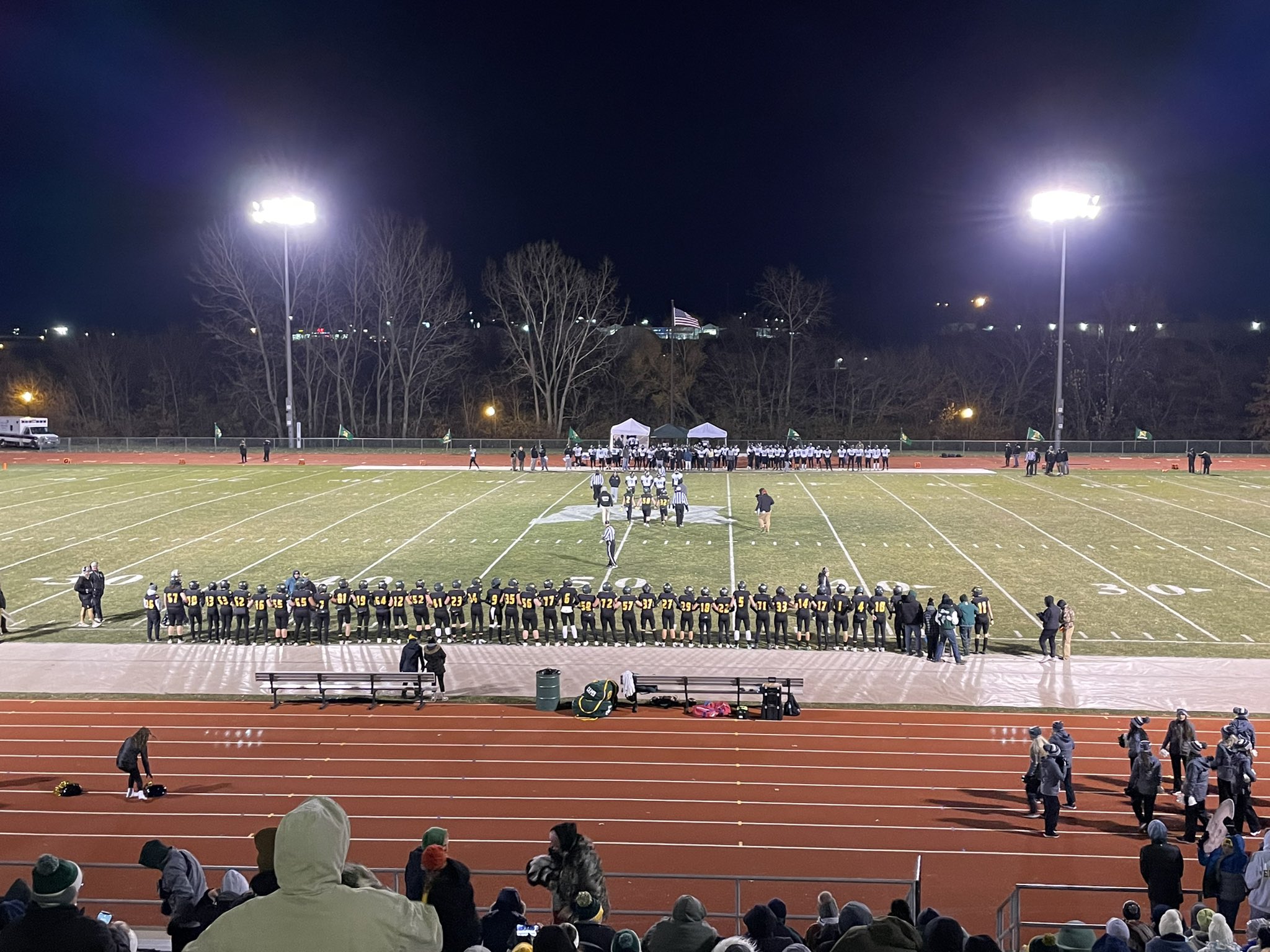 Maryville scored the game-winning touchdown with three seconds remaining to top Savannah 33-28 in the Class 3, District 8 championship Friday night.
The Spoofhounds (8-3) turned to senior Cooper Loe for his fifth touchdown of the night, and fourth on the ground, on a fourth and goal from the Savannah one-yard line to put Maryville in front for good.
Maryville outscored Savannah 20-7 in the second quarter to take a 27-14 lead in at halftime. The Savages responded by putting up 14 points in the third quarter to jump in front 28-27.
The fourth quarter was a stalemate until the 'Hounds got their final possession of the game.
Savannah attempted a pass on fourth down from the Maryville 16-yard line, but Delton Davis rushed quarterback Ethan Dudeck and batted the pass down before it could clear the line of scrimmage. That gave the Spoofhounds a chance with 5:10 on the clock, all three timeouts, and 84 yards in front of them.
The 'Hounds converted on a 4th and 2 from the 24-yard line when Derek Quinlin avoided the Savage pass rush and lofted a pass to Loe. The fullback took it 29 yards into Savannah territory. Maryville leaned heavily on Loe to get down to the one-yard line. On 4th and goal, the senior was called on one more time to give the Spoofhounds the lead and a third straight district title.
Loe finished the game with 97 rushing yards, 66 receiving yards, and five total touchdowns.
Quinlin was 10-17 passing for 142 yards and a touchdown, and an additional 103 rushing yards.
Maryville advances to the Class 3 Quarterfinals against Pleasant Hill on Saturday, November 19 at 1pm. The game can be heard on KZLX 106.7 FM and the Bearcat Public Media app under the Spoofhounds tab. Pregame begins at 12:30pm.