Local Sports
Nov. 4, 2022Game | Football
Maryville 38, St. Pius 21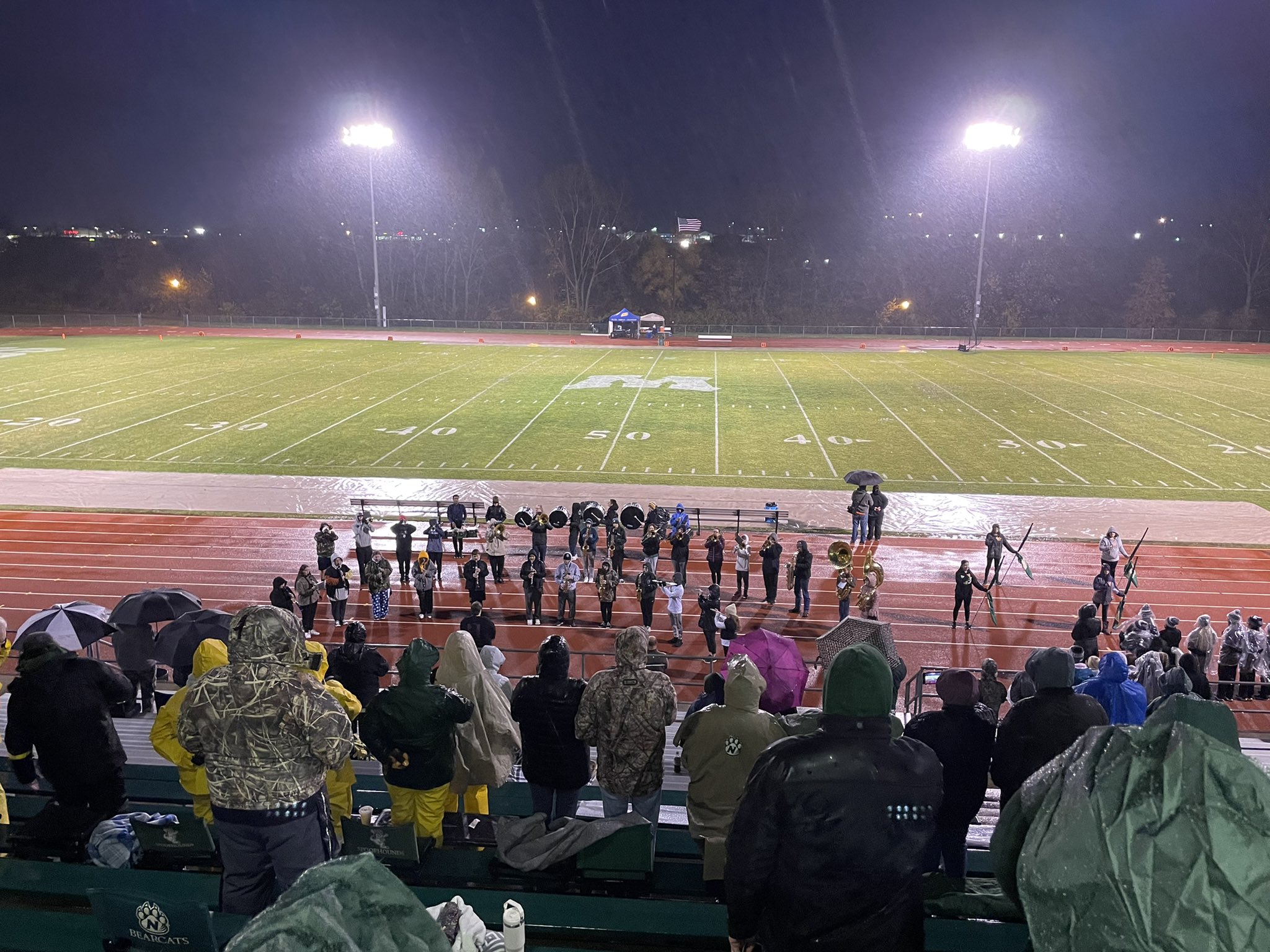 Dominant second and third quarters propelled Maryville to a 38-21 win over St. Pius and a berth in the Class 3, District 8 Championship.
The Spoofhounds (7-3) trailed 7-0 at the end of the first quarter on a rainy, cold evening at the 'Hound Pound. Things began to heat up quickly for the home team thanks to a steady rushing attack.
Caden Stoecklein put the Spoofhounds on the scoreboard with a seven-yard touchdown run, then carried in the two-point conversion to lift Maryville to an 8-7 lead. They punched it again as the first half was coming to a close. Cooper Loe ran around and through defenders on the way to a 16-yard rushing touchdown with 17 seconds left on the clock. Kort Watkins scored his second two-point conversion in as many games to open a 16-7 halftime lead.
Stoecklein scored his second touchdown of the night in the third quarter to add to the Maryville advantage.
The game was put out of reach when the Spoofhounds faced a 4th and 4 from the Warriors 14 yard line. Quarterback Derek Quinlin slipped through the grasp of two St. Pius defenders and ran right toward the Maryville sideline. With his eyes still downfield, he found Delton Davis alone in the middle of the end zone. Quinlin threw back across his body and the junior wideout lunged forward to make the catch. The Spoofhound lead extended to 30-7 at the end of the third.
Stoecklein found the end zone once more in the fourth quarter, this time shedding defenders on a 36-yard scamper to cap the district semifinal win. The senior running back finished with 135 yards and two touchdowns on 22 carries.
Loe ran for 75 yards and a touchdown on 16 rushes.
Quinlin was an efficient 9-11 passing for 123 yards and one touchdown. Drew Burns was his leading receiver with three receptions for 64 yards.
Maryville hosts Savannah next Friday, November 11 at 7pm in the district championship. Pregame on KXCV 90.5 and KRNW 88.9 begins at 6:30.