Local Sports
Oct. 14, 2022Game | Football
Maryville 39, Savannah 28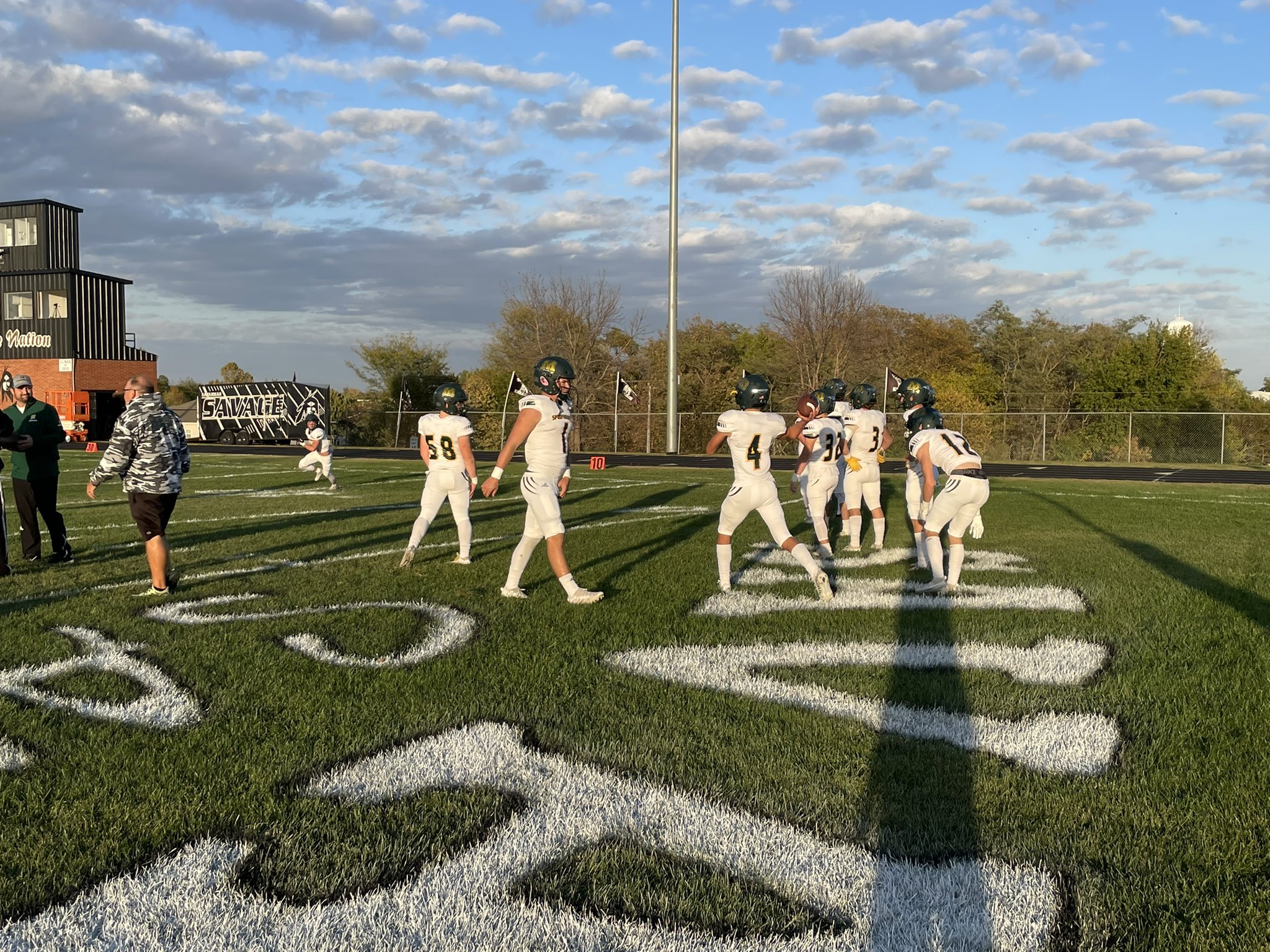 Maryville pulled away from Savannah in the second half to earn a 39-28 victory in the Highway 71 Showdown Friday night.
The Spoofhounds (5-3, 4-1 MEC) have now won 12 straight meetings over their rival, and are one win away from earning a share of the Midland Empire Conference crown.
Both teams traded scores on the first four drives of the game. For the 'Hounds, it was Caden Stoecklein hauling in a 20-yard pass from Derek Quinlin, followed by a three-yard touchdown run by Cooper Loe. But the Savages had answers, staying even at 14-14 into the second quarter. Loe managed to turn the game on a defensive play, though. The linebacker hit Savannah quarterback Ethan Dudeck and jar the ball loose as he drove him to the ground. Loe then corraled the ball and gave Maryville prime field position.
The senior was rewarded on the ensuing possession, taking a hand-off from the six-yard line and powering into the end zone to put the Spoofhounds on top 21-14. Loe finished the night with three rushing touchdowns.
Stoecklein also got in on the rushing attack with a 37-yard touchdown run, and Wyatt Garner made a sliding catch in the end zone as Maryville opened up a three-score lead in the fourth quarter.
Maryville racked up 468 yards of total offense in the game.
The Spoofhounds will wrap up the regular season Friday night in St. Joseph against Lafayette. Game time is 7pm. Pregame on KXCV 90.5 and KRNW 88.9 is set for 6:30pm.