Local Sports
Sept. 9, 2022Game | Football
Maryville 45, Chillicothe 14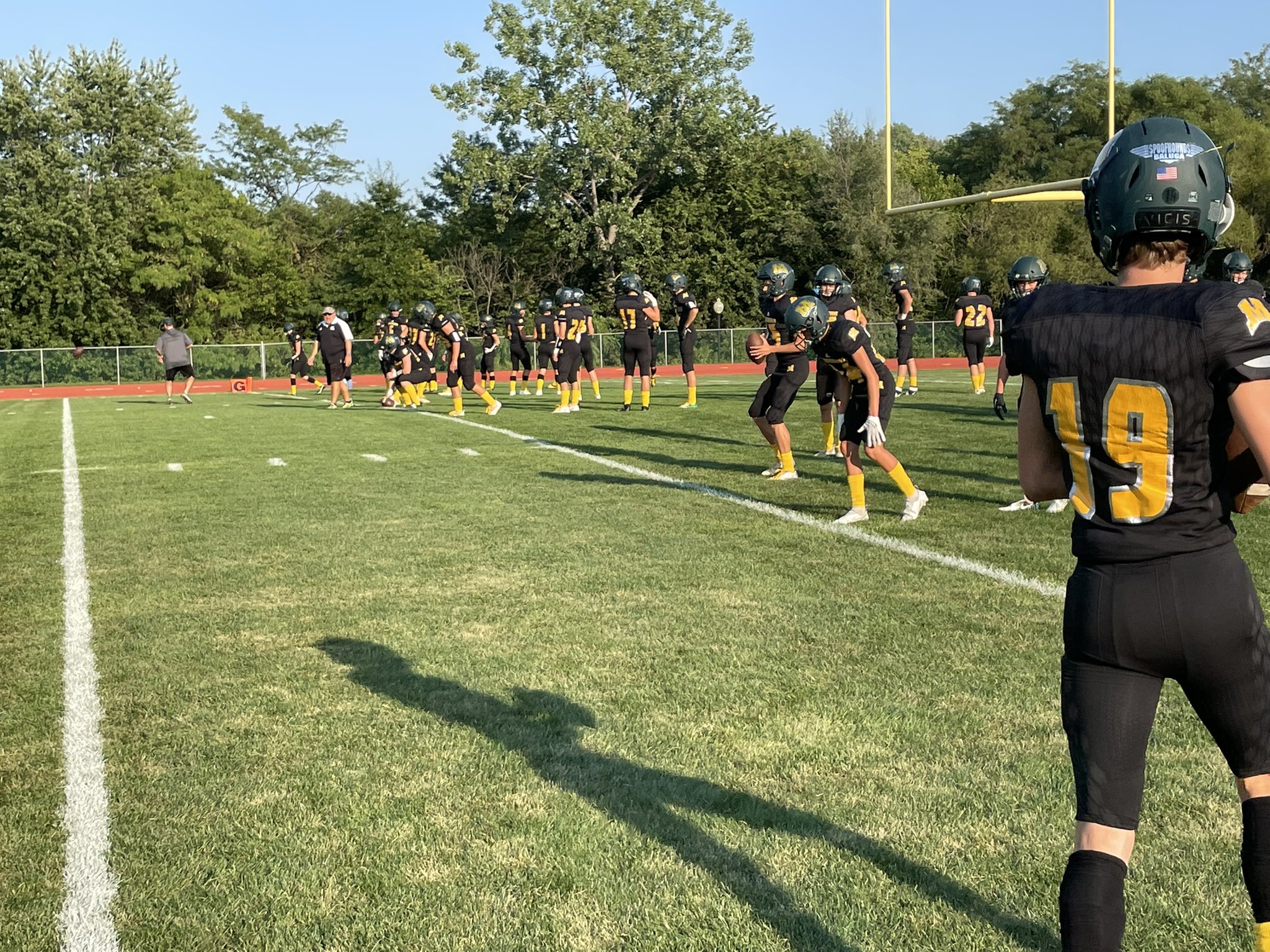 Maryville used big plays and a stifling defense to limit Chillicothe Friday night in a 45-14 Spoofhound win.
The seventh consecutive win over the Hornets boosted the 'Hounds to 2-1 on the season and 1-0 in MEC play.
Chillicothe fumbled on its first play from scrimmage, and Maryville quickly turned the takeaway into points on a Derek Quinlin quarterback sneak a few plays later.
Chilli answered back with a score and two-point conversion to go on top 8-7.
Maryville came right back down the field and found the end zone when Quinlin hit Wyatt Garner for a 31-yard deep ball down the sideline. The touchdown was the first of the season for Garner, and one of two on the evening.
Late in the second quarter facing a fourth down and three inside the 10-yard line, the Spoofhounds leaned on senior running back Cooper Loe. Loe followed his blocks to convert on the fourth down, then punched it in one play later on first and goal. Loe then started the second half with a 56-yard touchdown reception from Quinlin.
Maryville capped its scoring on the evening with senior Macen Shurvington plowing into the end zone.
Quinlin finished the night with 231 pass yards and three touchdowns. Loe rushed for 53 yards on six carries.
Garner was the leading receiver with 79 yards and two scores on 4 catches. Caden Stoecklein had three receptions for 57 yards.
Maryville will be on the road this Friday facing St. Pius. Pregame on KXCV 90.5 and KRNW 88.9 begins at 6:30pm. Kickoff is slated for 7pm.