Local Sports
Sept. 30, 2022Game | Football
Maryville 55, Benton 13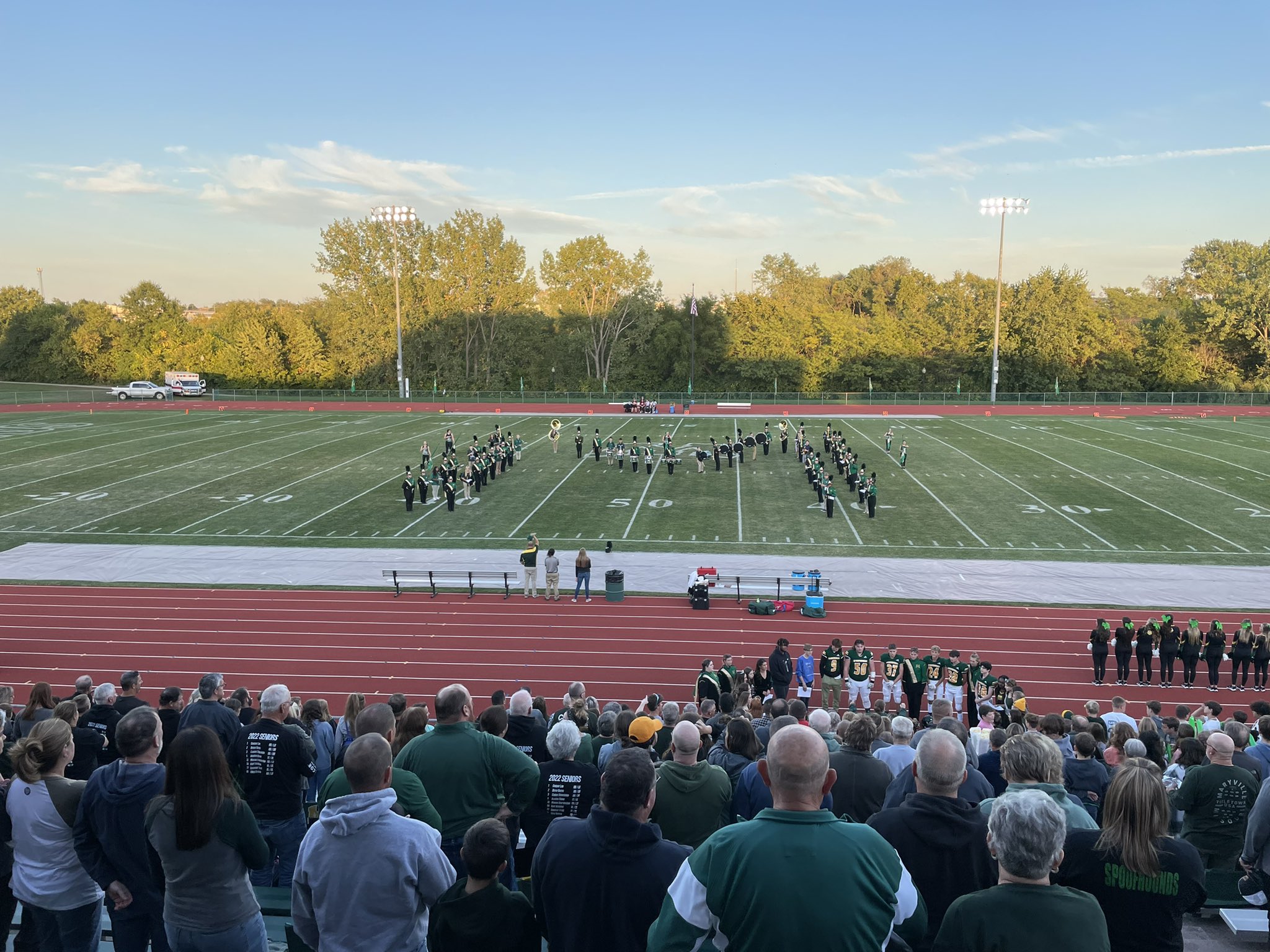 Maryville reeled off 55 straight points to pull away from the Benton Cardinals 55-13 Friday night.
The Spoofhounds (4-2, 3-1 MEC) trailed 7-0 after the Cardinals (3-3, 1-2 MEC) first possession.
The 'Hounds responded with a 56-yard touchdown pass from Derek Quinlin to Delton Davis to tie the game. The next two possessions ended with touchdown runs for Cooper Loe to quickly extend the lead to 21-7 at the end of the first quarter.
In the second quarter, facing a 4th and 21 from the Benton 31-yard line, Quinlin threw underneath to Wyatt Garner. Garner turned up field, broke through Cardinal tacklers and fought his way into the end zone to keep pouring it on. Drew Burns rushed into the end zone from six yards out, and Quinlin hit a wide open Caden Stoecklein to put the game out of reach at 41-7 before halftime.
Quinlin finished the night 12-19 passing for 200 yards and three touchdowns. Burns rushed for 108 yards and a score on seven carries. Loe also found the end zone three times on the ground. He finished with 46 rushing yards and three touchdowns on 8 carries. Garner hauled in four passes for 56 yards and a score.
Maryville plays in Macon next Saturday, October 8, against Lutheran North in a neutral site non-conference game. Kickoff is set for 1pm. Pregame begins at 12:30pm. You can listen to the game online here or over the air on KZLX 106.7 FM.