Local Sports
Sept. 24, 2022Game | Football
Northwest 14, Central Oklahoma 23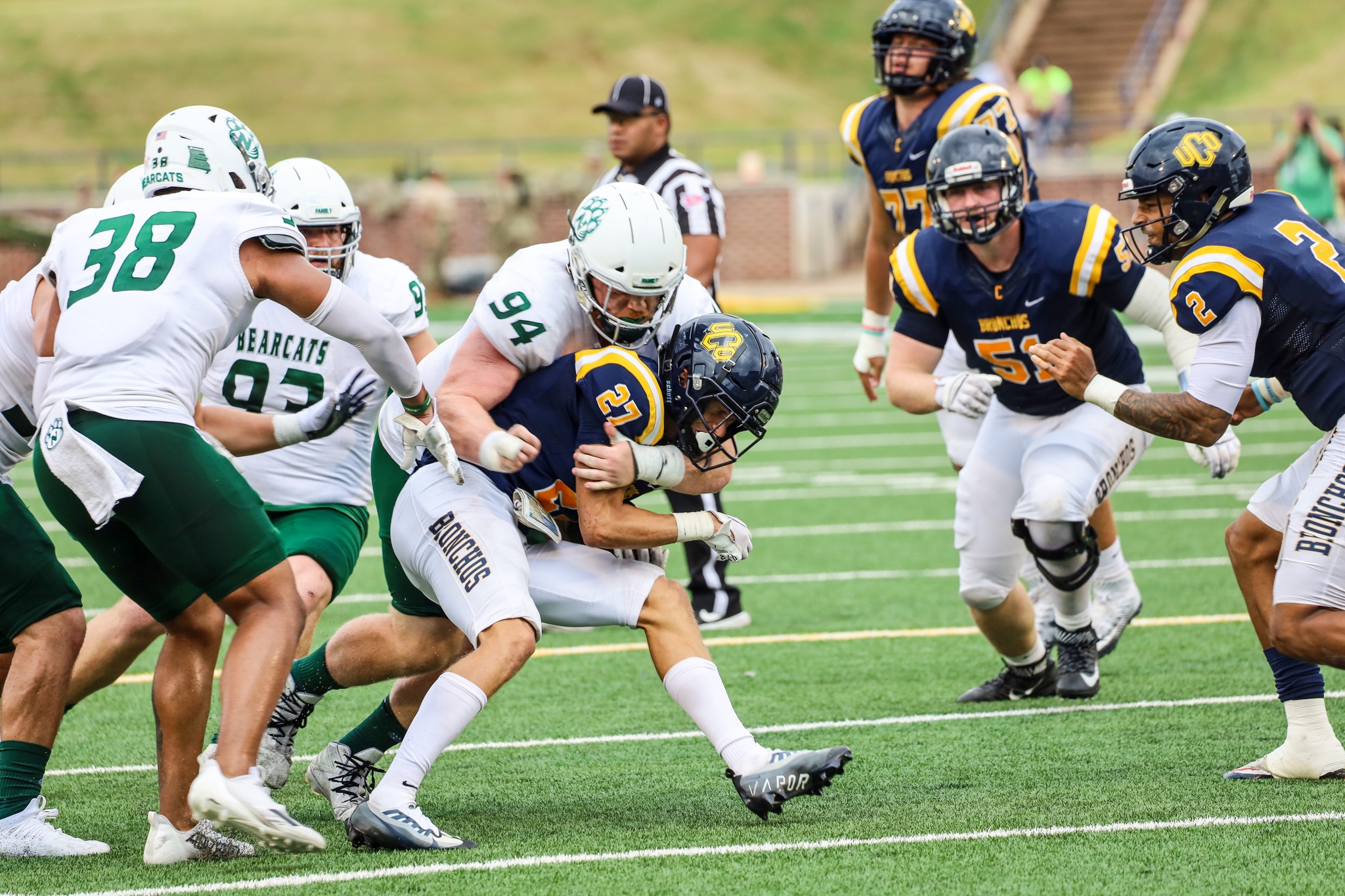 (Photo courtesy Ryan Milke, Northwest Athletics)
A pair of Northwest Missouri State turnovers deep in their own territory set Central Oklahoma up for an early lead, and the Bronchos didn't look back knocking off the Bearcats 23-14 on Saturday.


The Bearcats (3-1) turned the ball over five times in the game. Northwest fumbled the snap on its first drive. UCO recovered at the 11 yard line and scored on the next play. The Bronchos intercepted a Mike Hohensee pass on the next Northwest possession and kicked a field goal to open a 10-0 lead.


In total, Northwest threw three interceptions and fumbled the ball away two times in the team's first game in Edmond, OK since 2018.

Trevon Alexander caught a touchdown pass from Mike Hohensee to cut the deficit to 10-7, but the Bronchos kicked a field goal before halftime then added an 83-yard touchdown run in the third quarter.


The Bearcats again found the end zone on a one-yard plunge by Robert Rawie, but a UCO field goal late in the third quarter put the game out of reach.

Northwest will return home Saturday, October 1 to play Missouri Western. Kickoff is at 1:30pm. Pregame on KXCV 90.5 and KRNW 88.9 begins at 12:30.