Local Sports
Oct. 8, 2022Game
Northwest 22, Pittsburg State 24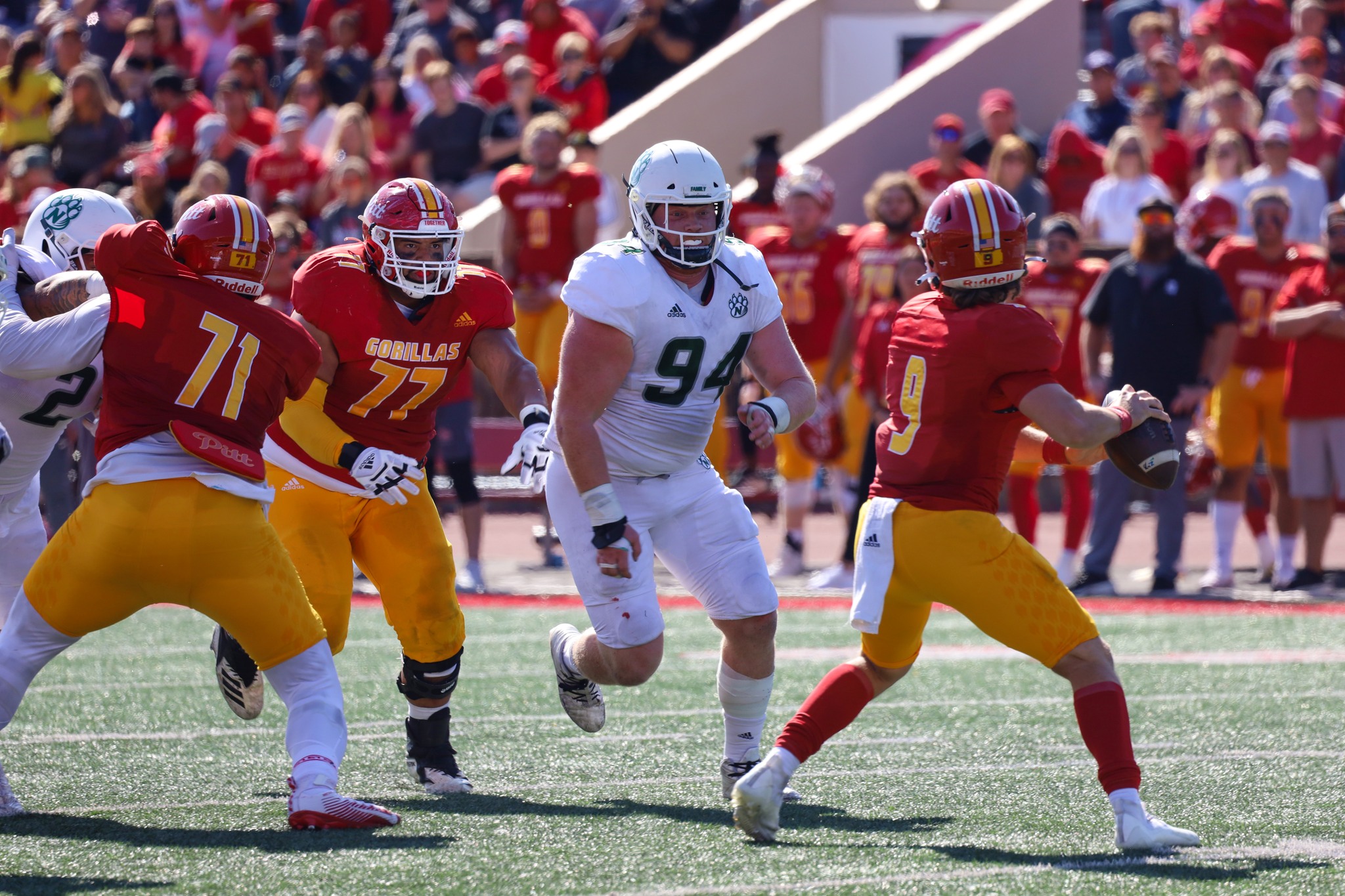 (Photo courtesy Ryan Milke, Northwest Athletics)
Northwest Missouri State came up short on a two-point conversion in the final seconds of the game Saturday afternoon as Pittsburg State triumphed for a 24-22 win over the Bearcats.
Northwest (4-2) scored with 12 seconds remaining on a one-yard run by Braden Wright to put the 'Cats within striking distance. A pass on the conversion attempt by Mike Hohensee landed into the hands of tight end Cole Hembrough, but slipped to the ground and was ruled incomplete as he fell in the back of the end zone.
Pitt State managed to strike with some big plays in the first half to open a 21-3 lead at halftime. Northwest clawed back with a two-yard touchdown run by Jamar Moya and a touchdown pass to Jadon Brady before Wright's scamper into the end zone late in the fourth quarter.
Zach Howard led the Bearcat defense with eight tackles and two sacks. Elijah Green added a sack to his MIAA-high of 7.5 for the season.
Wright threw for 301 yards on 27-53 passing.
Hembrough was the leading receiver with five receptions for 63 yards.
Northwest is back home next week to face Washburn. Kickoff is set for 1:30pm. Pregame on KXCV 90.5 and KRNW 88.9 begins at 12:30.