Local Sports
Nov. 12, 2022Game | Football
Northwest 27, Emporia State 21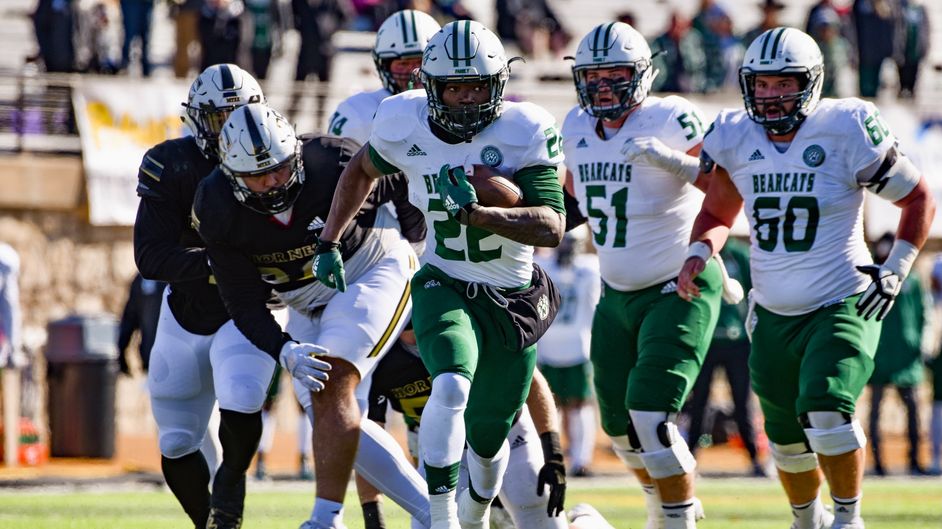 (Photo courtesy Northwest Athletics)
Northwest Missouri State shut down the MIAA's highest scoring offense and finished the regular season with a 27-21 win over Emporia State.
The Bearcats (9-2) sacked Hornet quarterback three times and forced him into three interceptions after entering the game with only four on the season.
Northwest defensive back Cahleel Smith pulled down the interception that sealed the game. On third and goal from the 17-yard line, Gleason rolled right and threw to the end zone. Smith leaped into the air and tipped the pass to himself as he fell to the ground with 48 seconds left in the game.
Elijah Green finished with six tackles and a MIAA-leading 11th sack of the regular season.
Jay Harris rushed for 94 yards and two touchdowns on 19 carries.
Mike Hohensee finished 13-18 passing for 124 yards and a touchdown.
Northwest advances into the NCAA Division 2 Playoffs. The opening round matchup will be against Ouachita Baptist Saturday at 1pm in Arkadelphia, AR. Pregame on KXCV 90.5 and KRNW 88.9 begins at noon.