Local Sports
Nov. 5, 2022Game | Football
Northwest 27, Missouri Southern 5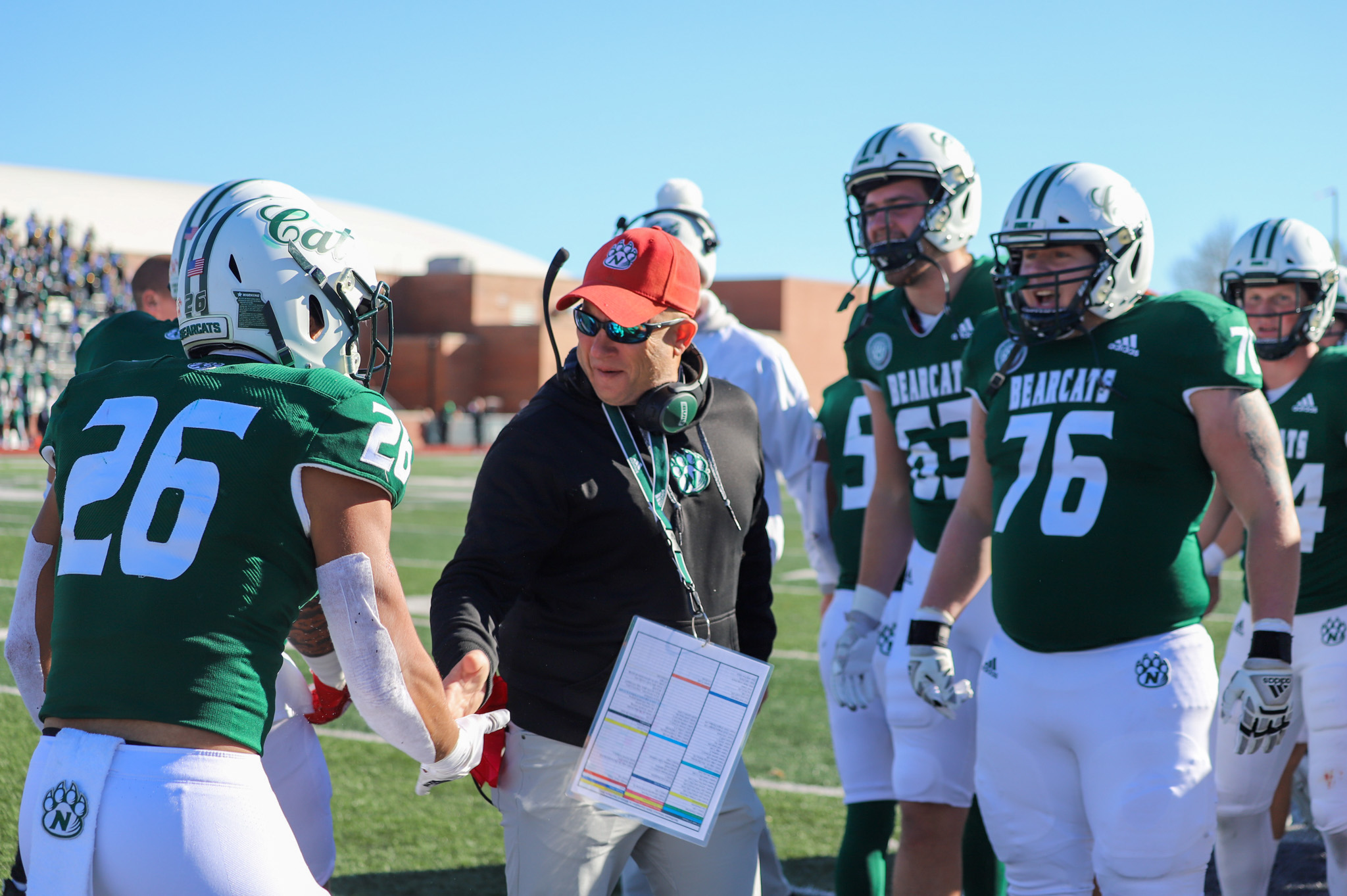 (Photo courtesy Northwest Athletics)
After a quiet first half, Northwest Missouri State found its groove against Missouri Southern in the third quarter on the way to a 27-5 win on Senior Day.
The Bearcats (8-2) held a 7-5 lead over the Lions when Jadon Brady took a hand off, angled toward the sideline, then turned up field. The Savannah, MO native ran away from the defense and into the end zone for a career-long 52-yard touchdown run.
Jamar Moya added a three-yard touchdown run later in the quarter to extend the Northwest lead to 21-5. Jay Harris was the third running back and fourth Bearcat overall with a rushing touchdown. The true freshman carried the ball across the goal line from one yard out in the fourth quarter to seal the game. Mike Hohensee also had a nine-yard scamper in the first half to give Northwest a 7-2 lead.
Harris led all rushers with 83 yards and a score on 15 carries. Brady finished with 65 yards and a touchdown on five carries.
Northwest finishes the regular season on the road next week against Emporia State with a 1pm kickoff Saturday. Pregame on KXCV 90.5 and KRNW 88.9 begins at noon.