Local Sports
Oct. 15, 2022Game | Football
Northwest 32, Washburn 30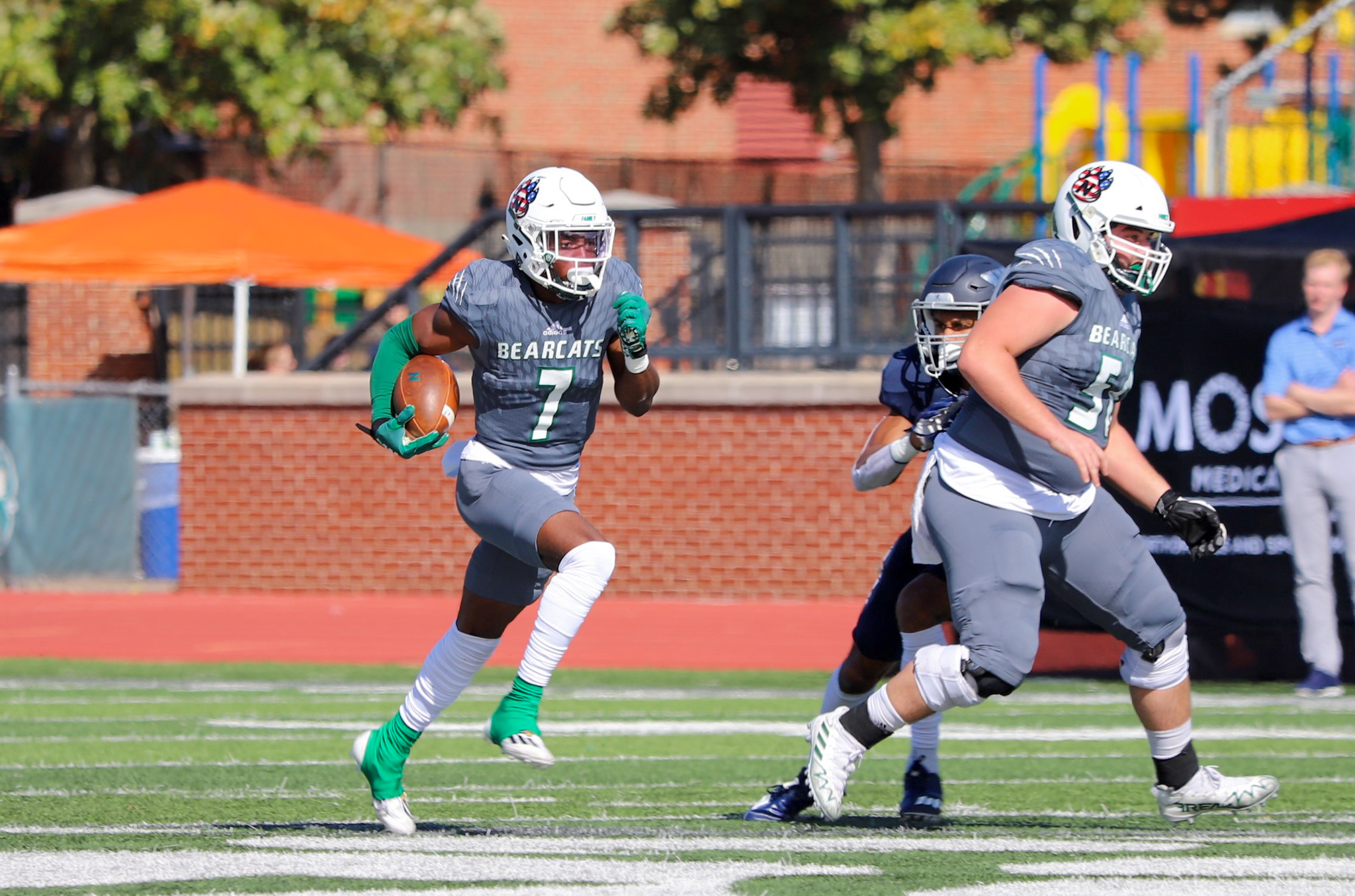 (Photo courtesy Northwest Athletics)

Cole Lammel hit a 36-yard field goal with two seconds remaining to cap a Northwest Missouri State 32-30 win over Washburn Saturday afternoon.
The Bearcats (5-2) scored on a 13-yard touchdown pass to Kashan Griffin with 1:55 left in the 4th quarter to jump in front of the Ichabods (4-3) 29-24. Washburn answered with an 11-play, 61-yard drive that ended with quarterback Kellen Simoncic scrambling into the end zone for the go-ahead touchdown to put the 'Bods up 30-29.
With just 24 seconds on the clock, Griffin took the kickoff return to the Washburn 38-yard line. Mike Hohensee then orchestrated an efficient two plays with a 20-yard pass to Jamar Moya and a 23-yard pass to Griffin setting up Lammel for the game-winning kick. The sophomore from Omaha, NE knocked it through the uprights to give Northwest a lead with just two seconds remaining.
Hohensee and Griffin stepped up with two of their best games as Bearcats.
Hohensee completed 77-percent of his passes for 366 yards, four touchdowns, and no turnovers. Griffin hauled in seven receptions for 163 yards and two scores.
The Bearcat defense totaled seven sacks. Elijah Green finished with 2.5 sacks, Jake Fisher with 1.5.
Northwest will face Northeastern State for Homecoming in Maryville on Saturday. Kickoff is set for 2pm. Pregame on KXCV 90.5 and KRNW 88.9 begins at 1pm.