Local Sports
Oct. 22, 2022Game | Football
Northwest 36, Northeastern State 3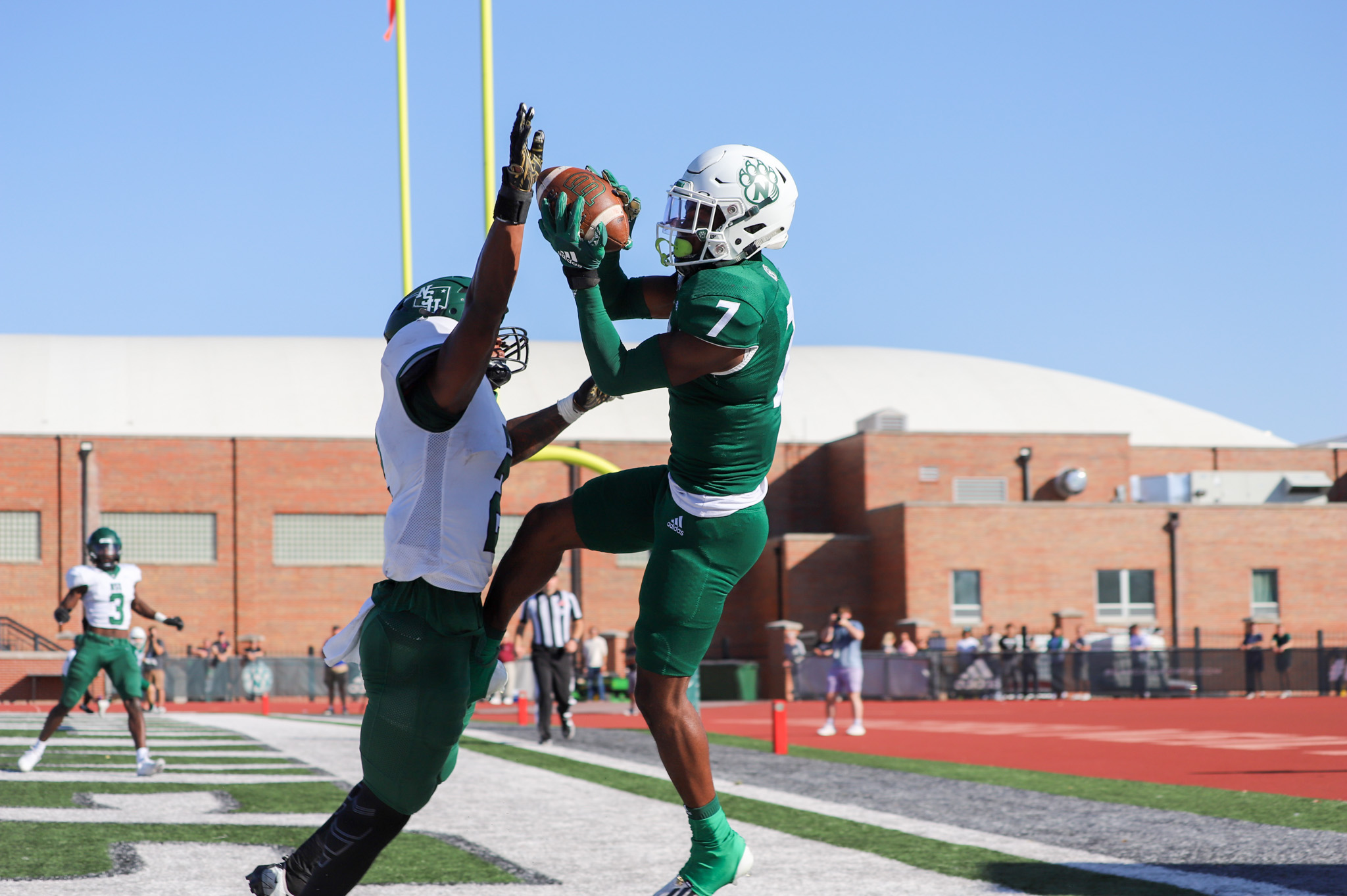 (Photo courtesy Northwest Athletics)
Northwest Missouri State football rolled to a 36-3 Homecoming victory over Northeastern State Saturday afternoon.
Wide receiver and punt returner Kashan Griffin received the Don Black Award, which goes to the Homecoming MVP, after hauling in four receptions for 86 yards and a touchdown, and returning three punts for 114 yards.
Northwest (6-2) suffocated the Northeastern State offense allowing a total of 24 yards of offense on the afternoon.
Sam Phillips finished with eight tackles, two for loss.
Isaac Vollstedt had five tackles and an interception early in the game that setup a Bearcat score.
Mike Hohensee posted another solid day for Northwest throwing for 220 yards, two scores and an interception.
Jamar Moya racked up 62 rushing yards and 54 receiving yards on a total of 19 touches on the day.
Northwest is back on the road next Saturday facing Nebraska Kearney. Kickoff is at 2pm. Pregame on KXCV 90.5 and KRNW 88.9 begins at 1pm.