Local Sports
Oct. 30, 2022Game | NW Basketball
Northwest 41, Drake 84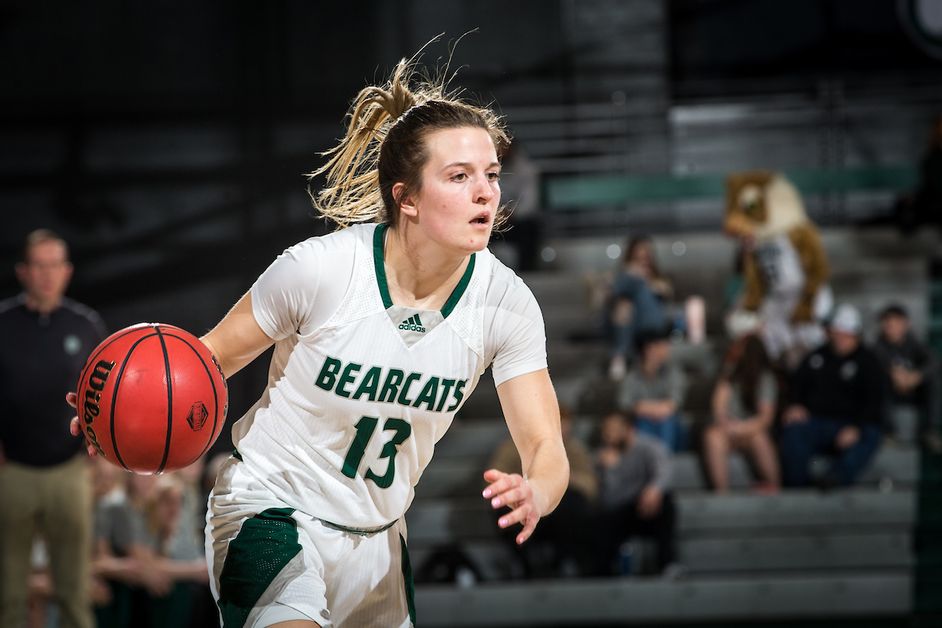 (Photo courtesy of Bearcat Athletics)
The Northwest Missouri State women's basketball team faced Drake University in Des Moines, Iowa Sunday afternoon in an exhibition matchup.
The Bulldogs defeated the Bearcats, 84-41.
Bearcat women's basketball is back in action for their first home matchup against Doane in an exhibition contest on Tuesday, November 1st. Tipoff is set for 6:00 p.m. in Bearcat Arena. Pregame on KXCV 90.5 - KRNW 88.9 begins at 5:30 p.m.