Local Sports
Jan. 28, 2023Game | NW Women's Basketball
Northwest 49, Fort Hays St. 50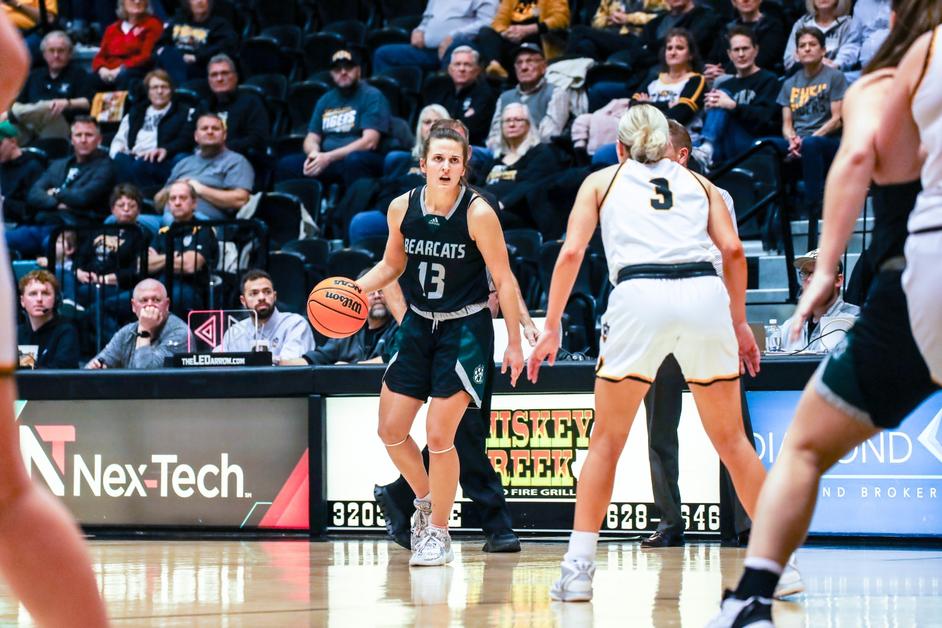 (Photo courtesy of Bearcat Athletics)
The Northwest women lost for the 3rd time in 4 games, with each of those losses coming by just one point.  Fort Hays held on for a 50-49 win Saturday afternoon.
The Bearcats trailed by 13 late in the 1st half, but battled back to get within 1 point of the Tigers multiple times in the 4th quarter, but could never break through.
Northwest shot 10-of-21 from 3 in the loss.
Head coach Austin Meyer says the outside shooting was there, just not enough plays inside to finish the come back.  "We gotta do the little things to win these games."
Northwest returns home next week as Emporia State and Washburn make a visit to Bearcat Arena.  Tune in to KXCV-KRNW and the Bearcat Public Media App on Thursday at 5:00 for the pre-game show with a tipoff at 5:30