Local Sports
Jan. 2, 2023Game | NW Women's Basketball
Northwest 53, Rogers State 50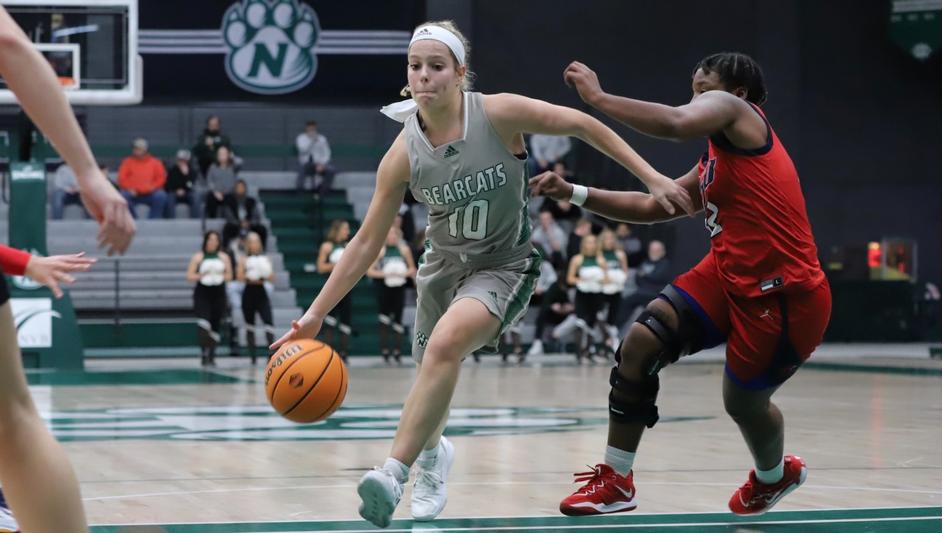 (Photo courtesy of Bearcat Sports)
The Northwest Missouri State women's basketball team took its first lead of the game with 4:57 left in the game and finished with a 53-50 victory over the Rogers State Hillcats.
 
Northwest improves to 7-6 overall and 2-5 in conference play.
Northwest forced 18 turnovers and recorded nine steals. The Bearcats outrebounded RSU by five and held the Hillcats to just two offensive rebounds. Northwest had 16 bench points in the win.