Local Sports
Feb. 25, 2023Game | Basketball
Northwest 55, Missouri Southern 62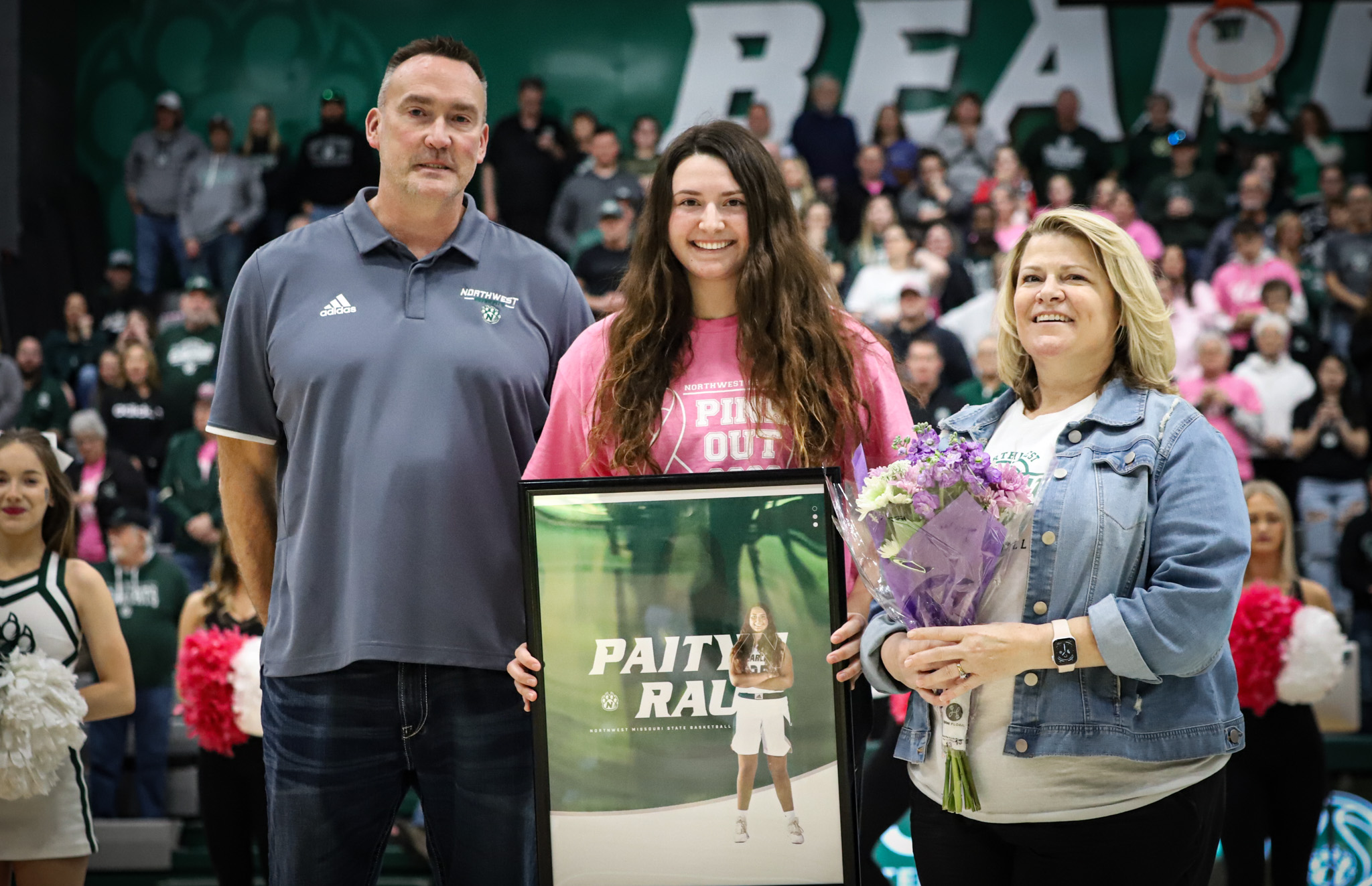 (Photo courtesy Northwest Athletics)
Northwest Missouri State stayed within a few possessions of Missouri Southern all afternoon, but couldn't get past the Lions in a 62-55 loss to round out the regular season.
The Bearcats (14-14, 9-13 MIAA) now get set for the MIAA Tournament next week in Kansas City. Northwest heads into the postseason as the No. 8 seed.
The 'Cats had the Lions locked down defensively throughout the first half. Southern was held to 34-percent shooting, and only mustered nine points in the second quarter. Northwest held a 24-22 lead at halftime.
Missouri Southern found its groove in the second half shooting 57-percent and jumping in front of Northwest for good at the 7:46 mark in the fourth quarter.
Molly Hartnett tried to will the Bearcats back in front with a game-high 23 points on 8-14 shooting. She also added four rebounds and four assists.
Jayna Green finished with eight points, six rebounds and two assists.
Emma Atwood chipped in with eight points and seven rebounds.
Northwest faces Newman Wednesday at 6pm in the No. 8 vs. No. 9 matchup in the opening round of the MIAA Tournament. You can listen to the game on KXCV 90.5 and KRNW 88.9 starting at 5:30pm with pregame.