Local Sports
Dec. 17, 2022Game | NW Women's Basketball
Northwest 56, Emporia 64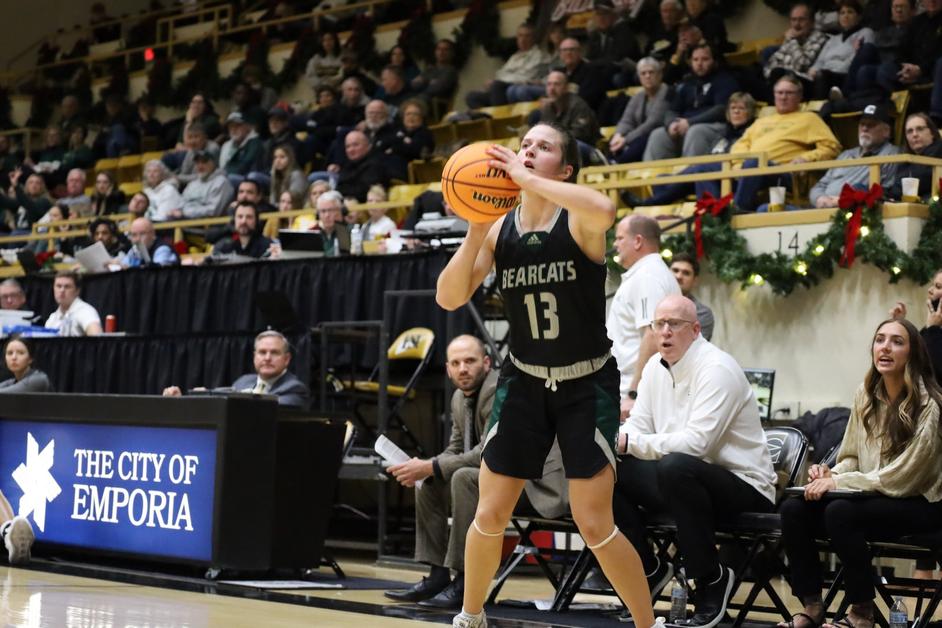 (Photo courtesy of Bearcat Athletics)
The Northwest Missouri State women's basketball team fell to the Emporia State Hornets, 64-56.
 
Northwest drops to 5-6 overall and 0-5 in the MIAA.
Peyton Kelderman led Northwest in scoring with 15 points on 5-of-10 shooting to go along with five rebounds. Molly Hartnett added eight points, six assists, four rebounds and one steal. Lindsey Kelderman and Ella Moody each tallied seven points and two assists. Jayna Green finished with five points, seven rebounds, three assists, and one block.
 
Northwest will take a 13 day break before hosting Northeastern State December. 31 at 1:30 p.m.
Click above for the full broadcast.