Local Sports
March 12, 2023Game | NW Men's Basketball
Northwest 57, Southern Nazarene 61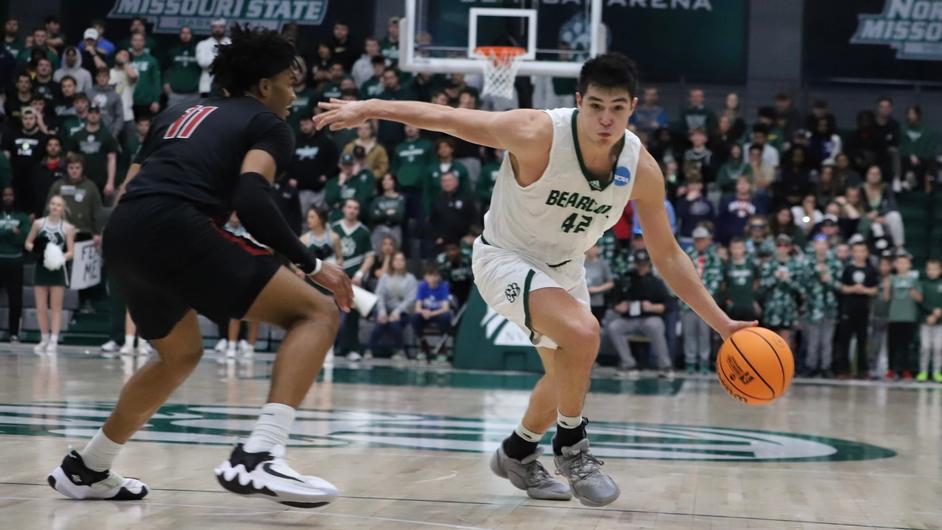 (Photo courtesy of Bearcat Athletics)
The Northwest Missouri State Bearcat men's basketball team saw their season come to a close last night with a loss to Southern Nazarene in the semifinals of the Central Region tournament at Bearcat Arena.
The 5th-seed Crimson Storm was able to knock off the 1-seeded Bearcats by outscoring Northwest 36-25 in the second half on their way to the 61-57 win.
Bearcat head coach Ben McCollum says Southern Nazarene was able to hit several big buckets to defeating the Bearcats.  "Defensively, we didn't get consistent stops.  I didn't think our ball swing coverage was fantastic.  Probably got a little bit overextended; didn't trust it enough.   And they hit some really tough shots, especially in the first half.  I thought they were hitting some really difficult shots in the first half.  The difference in the game was just they made shots and we didn't.  I thought they were super physical."
Northwest senior Diego Bernard closed out his career leading the team in scoring with 14 points. Luke Waters, also playing in his last game came off the bench for 12 points.
Northwest ends the season with MIAA conference regular season and tournament titles and a 31-3 record.
Southern Nazarene moves into the Central Region championship game tomorrow night to face Minnesota-Duluth which defeated Emporia State 84-79.