Local Sports
Jan. 12, 2023Game | NW Men's Basketball
Northwest 58, Central Oklahoma 69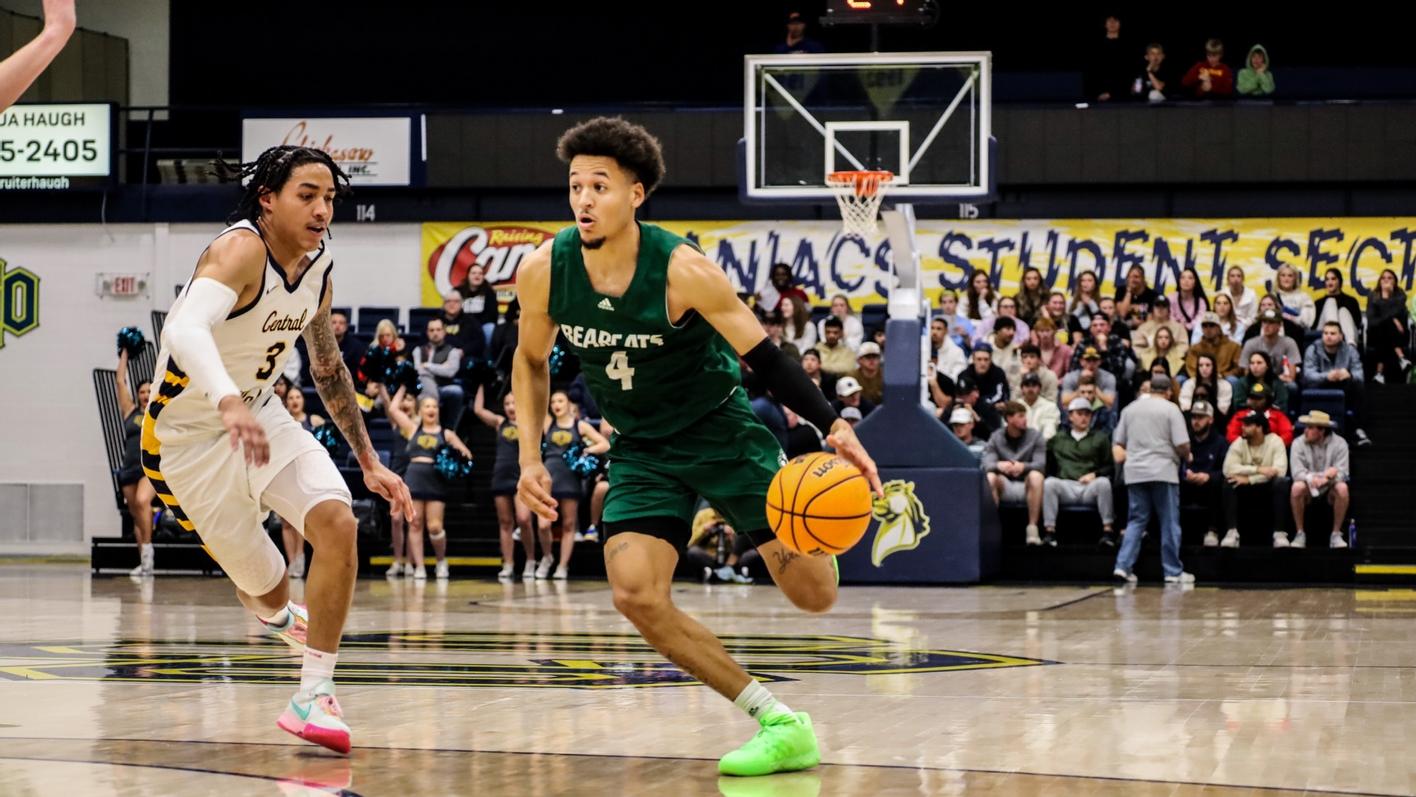 (Photo courtesy of Bearcat Sports)
The No. 7-ranked University of Central Oklahoma Bronchos defended their home court Thursday and staked its claim to the outright lead in the MIAA with a 69-58 victory over the No. 4-ranked Northwest Missouri State University Bearcat men's basketball team.
 
UCO moves its winning streak to nine in a row in moving to 16-1 overall and 10-1 in MIAA play. Northwest falls to 14-2 overall and 7-2 in league play. UCO has defeated Northwest two straight times in Hamilton Field House.
The Bearcats return to action Saturday to take on the Newman Jets in Wichita, Kan. Tip is set for 3:30 p.m. at Fugate Gymnasium.  Catch all the action on KXCV-KRNW and the Bearcat Public Media App.