Local Sports
Jan. 21, 2023Game | NW Men's Basketball
Northwest 59, Lincoln 38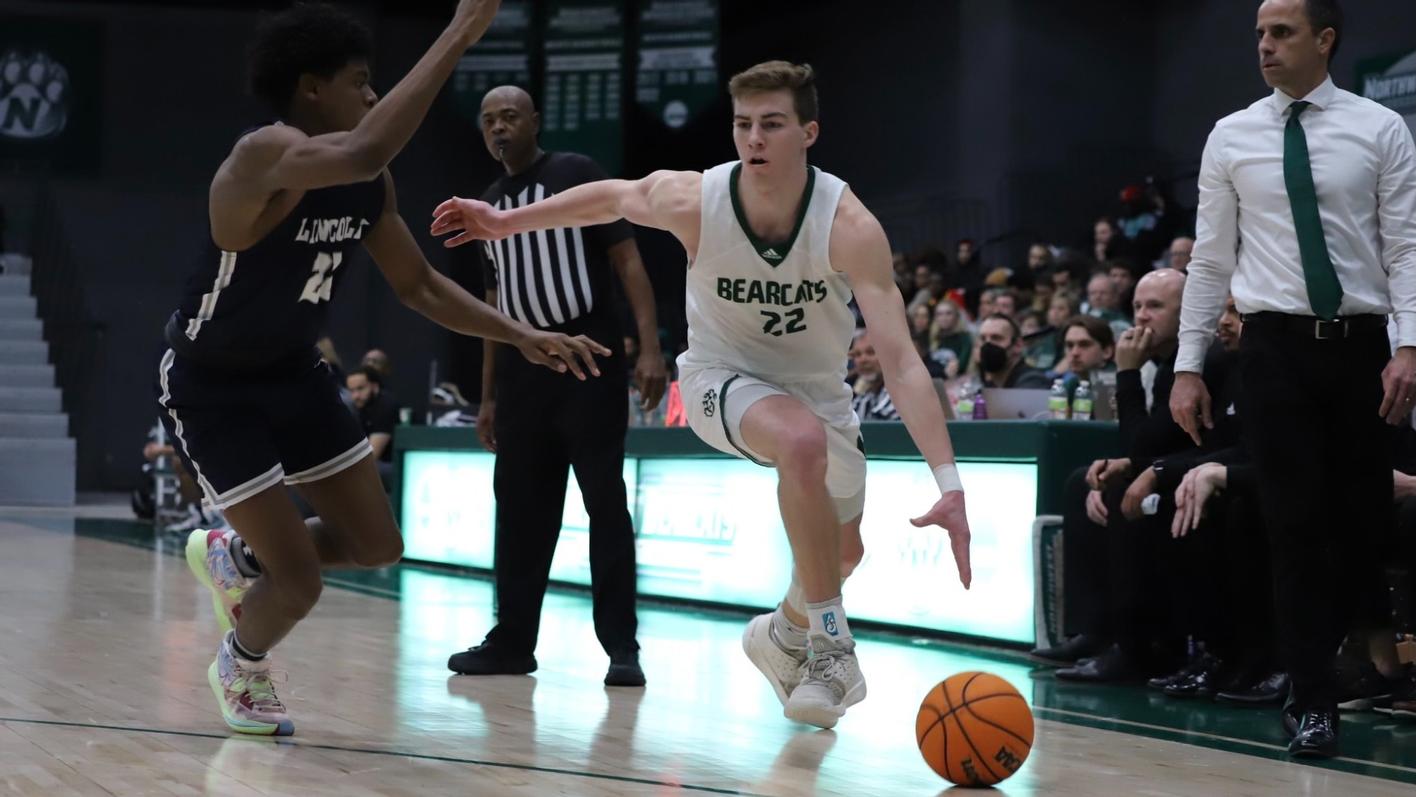 (Photo courtesy of Bearcat Athletics)
The Northwest Missouri State Bearcat men's basketball team held Lincoln to just 38 points in posting a 59-38 win over the Blue Tigers Saturday afternoon at Bearcat Arena.
Northwest was up 39-14 at halftime and could have gone scoreless in the second half and still won the game.
Bearcat head coach Ben McCollum says he likes the way his team has improved on defense in recent games. "I think we had a good game plan.  We've been working on defense quite a bit lately, so I think that's helped us a lot and we'll just keep down that path and hopefully keep defending well."
Northwest improved to 17-2 overall and 10-2 in MIAA play. It is the 11th straight win at home for the Bearcats.
The Bearcats will hit the road this week with games at Nebraska-Kearney (Thursday) and Fort Hays State (Saturday).