Local Sports
Feb. 18, 2023Game | Basketball
Northwest 59, Missouri Western 75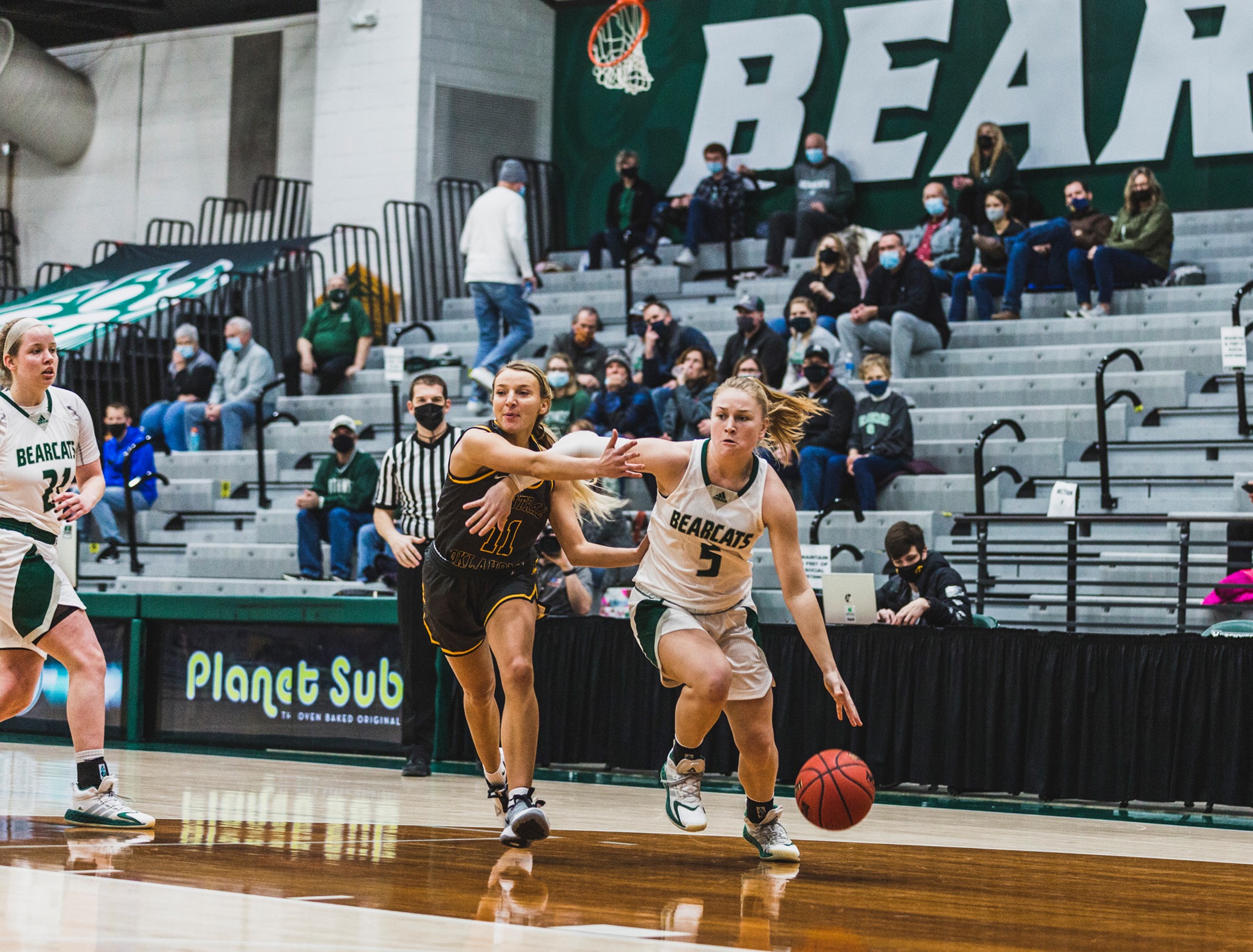 (File photo)
Northwest Missouri State dropped Saturday's matchup to Missouri Western 75-59.
The Bearcats (13-13, 8-12 MIAA) trailed by four early in the second quarter, but the Griffons ended the first half on a 21-6 run to take control of the game.
Molly Hartnett scored a game-high 19 points while also pulling in 19 rebounds.
Caely Kesten scored in double-figures for the third straight game, finishing with 10 points.
Emma Atwood also added 10 points and nine rebounds.
Northwest is back home Thursday with a chance to complete the season sweep of Central Oklahoma. Game time is 5:30pm. You can listen on KXCV 90.5 and KRNW 88.9.