Local Sports
Feb. 14, 2023Game | Basketball
Northwest 59, Washburn 62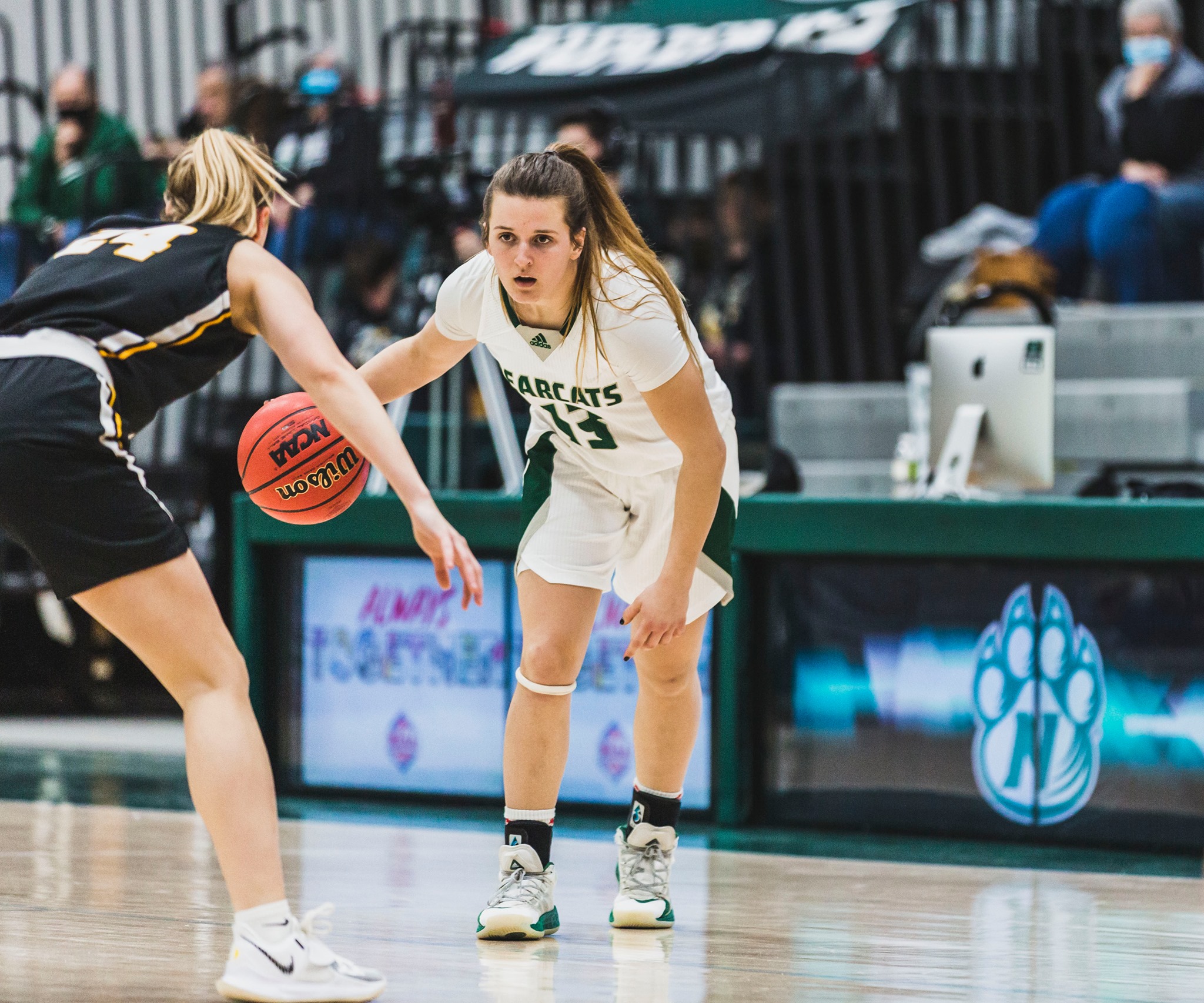 (File photo)
Northwest Missouri State women's basketball went to overtime with Washburn for the second time in 10 days, but came up on the short end in the second matchup 62-59.
The Bearcats (13-12, 8-11 MIAA) led 38-30 early in the fourth quarter, but the Ichabods battled back to tie it and eventually take a three-point lead in the final minute of regulation. Caely Kesten knocked down a three-pointer with 35 seconds left to send the game into overtime tied 50-50.
Washburn again pushed ahead and opened a five-point advantage with 1:59 to play. The teams traded buckets and the lead remained at five with 27 seconds left. Kesten hit a three to make it a one-possession game. After two Washburn free throws, Molly Hartnett hit from long range to cut the deficit to one. The Ichabods continued to make their free throws to open up a three-point lead once again. Northwest's last second shot to tie it and send it to double overtime missed and Washburn came out on top.
Molly Hartnett finished with a team-high 17 points. 
Kesten put up a career-high 16 points.
Emma Atwood also set a new career-mark pulling in 14 rebounds.
The Bearcats cap a four-game road swing with a matchup against Missouri Western in St. Joseph Saturday. Game time is 1:30. You can listen to the game on KXCV 90.5 and KRNW 88.9.