Local Sports
Feb. 9, 2023Game | Basketball
Northwest 61, Rogers State 50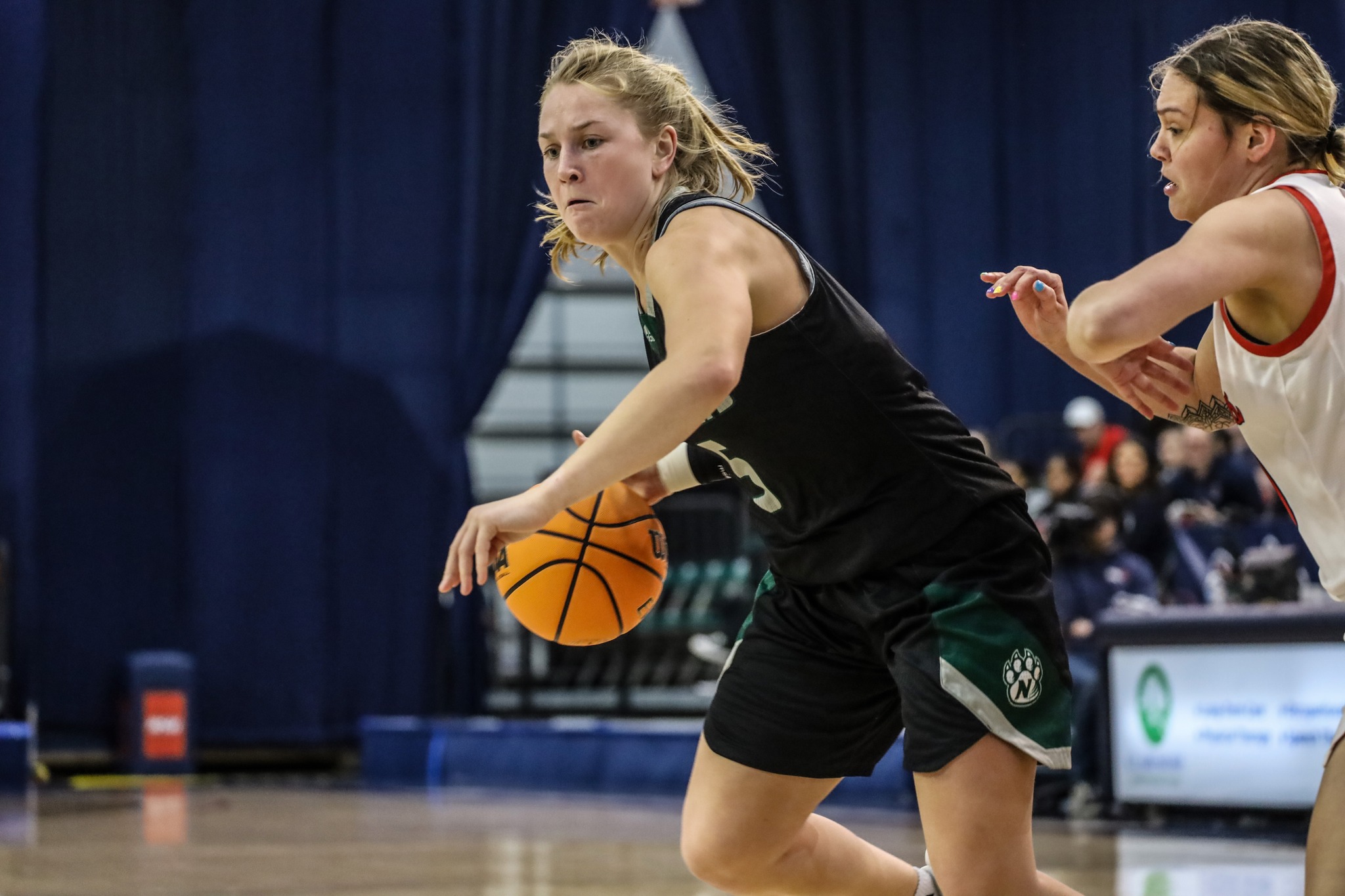 (Photo courtesy Ryan Milke, Northwest Athletics)
Northwest Missouri State women's basketball faced an uphill climb against Rogers State, but the Bearcats overcame a 14-point deficit en route to a 61-50 win Thursday night.
The Bearcats (12-11, 7-10 MIAA) trailed the Hillcats 30-19 at halftime. Rogers State tacked on three points early in the third quarter to open a 33-19 lead. That's when Molly Hartnett went off.
The sophomore from Overland Park sparked a 13-0 Northwest run to help the Bearcats climb back into the game. Hartnett scored 10 of the 13 points, with Jillian Fleming knocking down a three-pointer as well to make it a one-point game.
Northwest was able to tie it with 2:28 left in the third quarter 35-35 on a three-pointer from Lindsey Kelderman. By the time the fourth quarter was starting, the 'Cats had flipped a 33-19 deficit into a 41-39 lead.
The game was put out of reach in the final frame as Northwest outscored Rogers 20-11. The Bearcats hit 11 free throws in the fourth, and finished the game a perfect 14-14 at the line.
Hartnett scored all of her game-high 24 points after halftime. That marks the second consecutive game that Hartnett scored 24 after the break, including Northwest's 76-75 overtime win against Washburn on February 4.
Peyton Kelderman added eight points and four rebounds.
Emma Atwood put up seven points, six rebounds, two assists and two steals.
Fleming finished the night with seven points, three assists and a steal.
Northwest is on the road again Saturday facing Rogers State at 1:30. Listen to the game on KXCV 90.5 and KRNW 88.9.