Local Sports
Feb. 2, 2023Game | Basketball
Northwest 63, Emporia State 52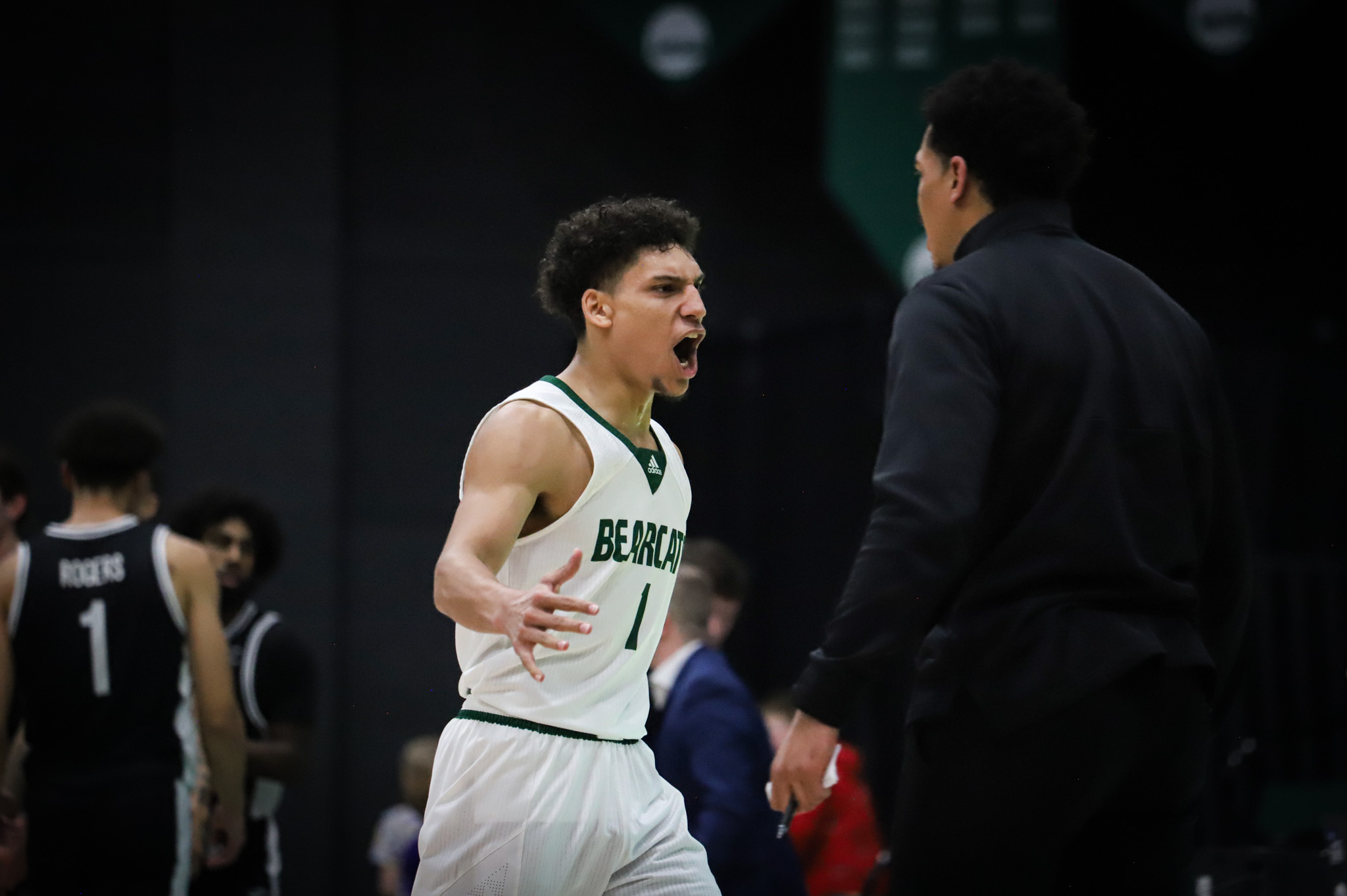 (Photo courtesy Northwest Athletics)
Northwest Missouri State men's basketball posted its 20th win on the season Thursday night, taking down Emporia State 63-52.
The victory marks the 12th straight 20-win season for the Bearcats (20-2, 13-2 MIAA).
Diego Bernard led the charge for Northwest, scoring 12 of the first 18 points and anchoring the 'Cats to an early 13-point advantage.
Emporia State battled back to cut the deficit to three points late in the first half. Northwest responded with the final six points of the half, two buckets from Byron Alexander and one from Bernard, to stretch the lead back to nine points.
Bernard paced the Bearcats with 24 points, three rebounds, three steals and two assists.
Bennett Stirtz finished with 12 points and six rebounds.
Northwest is back home Saturday facing Washburn at 3:30. The game can be heard on KXCV 90.5 and KRNW 88.9.