Local Sports
Feb. 23, 2023Game | NW Men's Basketball
Northwest 65, Central Oklahoma 51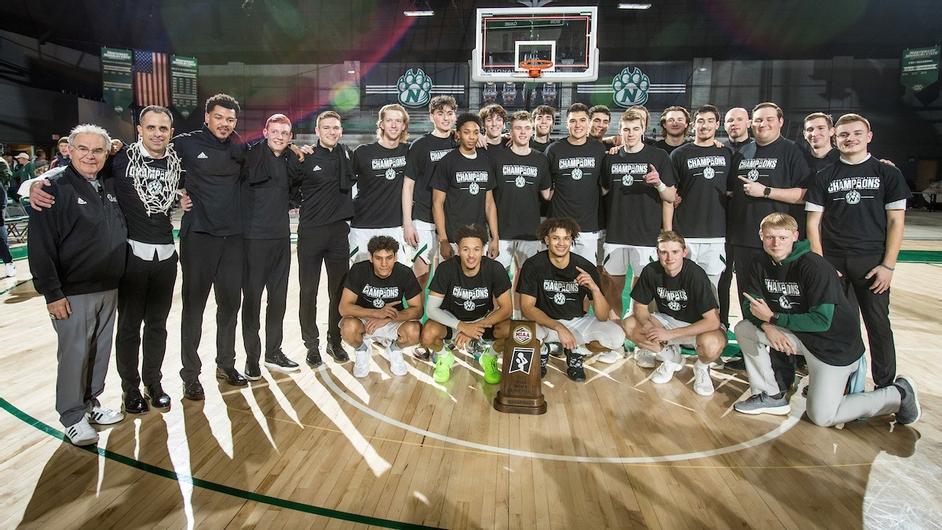 The Northwest Missouri State Bearcat men's basketball team picked up their tenth straight MIAA regular season title last night with a 65-51 victory over Central Oklahoma at Bearcat Arena.
Northwest used a 10-0 run to close out the contest and put the game out of reach.
Bearcat head coach Ben McCollum says ten straight regular season conference titles is a feat hard to comprehend.  "It's ridiculous to be quite honest with you.  I don't think people realize how incredibly difficult that is to do.  I always say that regular seasons are as difficult of championships to win because it's over time.  You have to handle injuries; You have to handle adversities, handle tough bounces one way or another. Our kids have done that 10 straight years.  I think that just says about the quality of kids that we have in our program are the toughest that we operate."
Wes Dreamer paced Northwest with 17 points, 15 coming in the second half, to go along with eight rebounds. Mitch Mascari added sixteen points and Bennett Stirtz 10. Diego Bernard, playing a bit under the weather, had seven points with six assists, five rebounds and three steals.
Northwest improves to 26-2 overall and 19-2 in the MIAA. Central Oklahoma drops to 23-4 and 17-4 in the conference.
Bearcats play again this Saturday, February 25th at Bearcat Arena.  Catch the game on the Bearcat Radio Network, KXCV-KRNW, kxcv.org and the Bearcat Public Media App.