Local Sports
Dec. 17, 2022Game | NW Men's Basketball
Northwest 65, Emporia 74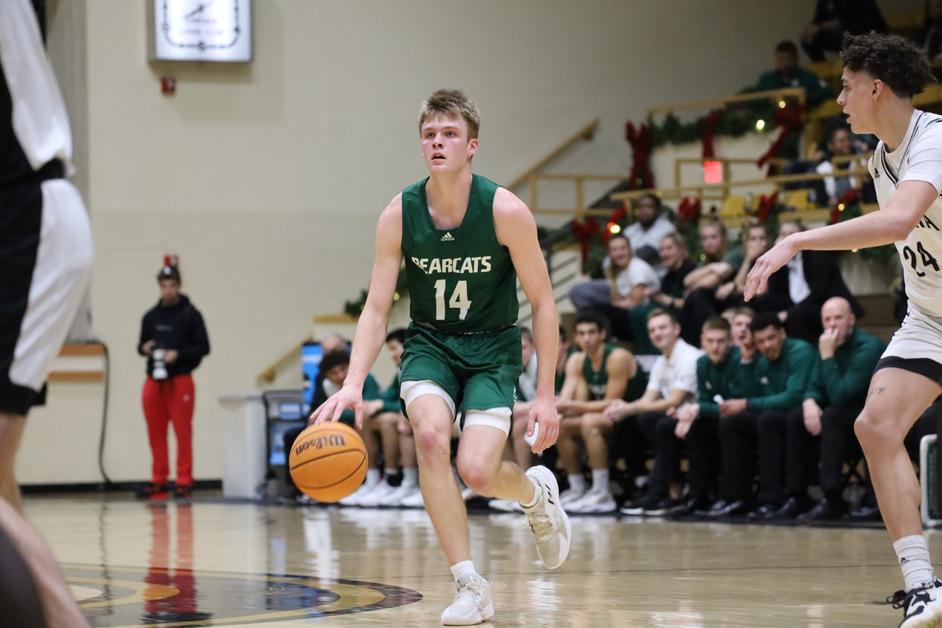 (Photo courtesy of Bearcat Athletics)
It was a tough trip to Emporia, Kansas Saturday for Northwest Missouri State basketball with both teams suffering losses to Emporia State.
In the men's game, it was a match up of two nationally-ranked teams with the Bearcats coming in ranked first and the Hornets 22nd.
The Hornets used a 9-0 run in the second half to take the lead and never let Northwest back in the game defeating Northwest 74-65. The Bearcats played the game without starting guard Diego Bernard, who was out with an injury.
The Hornets moved to 9-1 overall and 3-1 in the MIAA. The Bearcats fell to 10-1 overall and 4-1 in league action.
Northwest will be off until December 28 when it plays host to Clarke College at Bearcat Arena.