Local Sports
Jan. 26, 2023Game | NW Women's Basketball
Northwest 65, Nebraska Kearney 66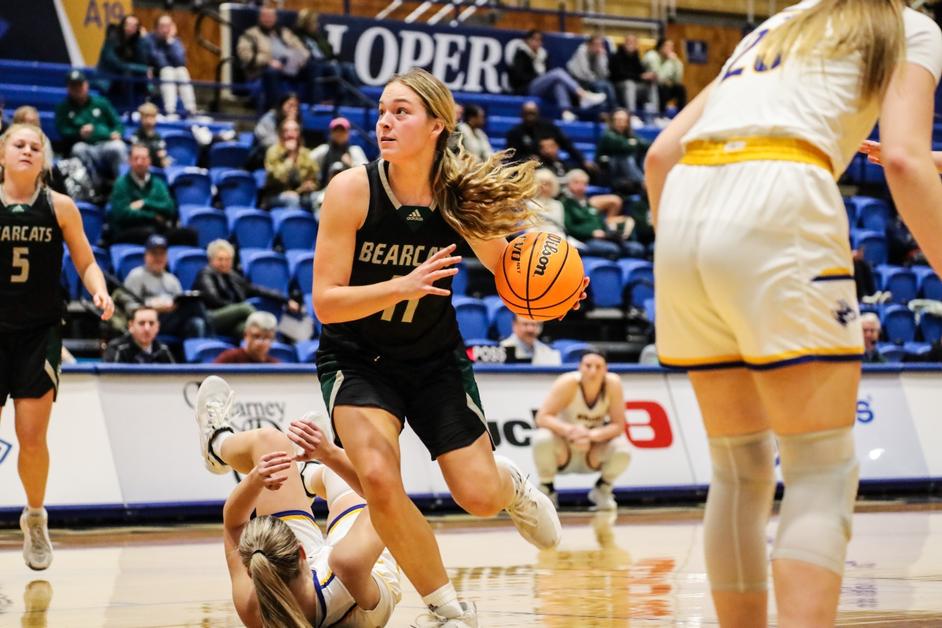 (Photo courtesy of Bearcat Sports)
For the second straight Thursday, the Northwest women took a Top 25 team down to the wire...but again came up short by just one point.
13th ranked Nebraska Kearney held on for a 66-to-65 win Thursday night over Northwest.
UNK's Shiloh McCool hit a free throw with 5 seconds remaining to give the Lopers the lead for good.
Northwest led by 9 in the first half, but Nebraska Kearney battled back.
UNK's largest lead of 63-56 came with 4 minutes remaining in the game, and the Bearcats answered with a 7-0 run, capped by a 3-point play from Jayna Green to tie it. A last second 3-point look fell short, and the Lopers escaped with the win.
Northwest head coach Austin Meyer says, despite another gut-wrenching loss, he's seen his team turn a corner.  "We just have a winning mentality.  I think we are starting to believe and understand how good we can be.  We're pretty efficient.  55% from the field against one of the best teams in the country.  I think it shows that our kids are playing with more confidence."
Northwest did not make a three-pointer in the game which marks the first time since Feb. 4, 2015, when the Bearcats went 0-for-6 from beyond the arc against Missouri Western. In tonight's game Northwest was 0-for-2.
 
Northwest turns around to play against Fort Hays State in Hays, Kan., Saturday, January 28th at 2:00 p.m.  The pregame show on KXCV-KRNW will start at 1:30 p.m.