Local Sports
Feb. 14, 2023Game | Basketball
Northwest 66, Washburn 40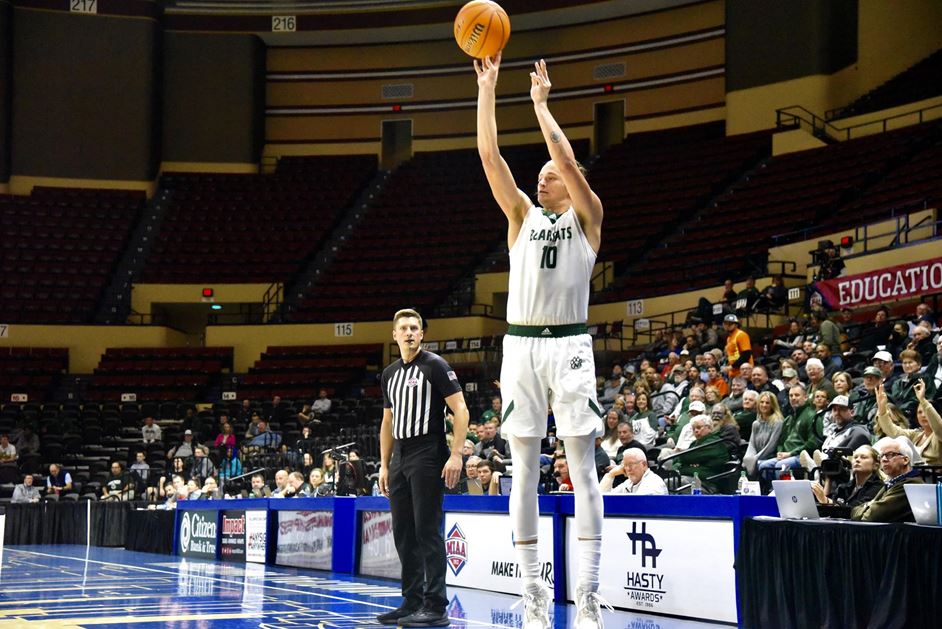 (File photo)
Northwest Missouri State men's basketball ran its win streak to 10 in a row with a dominant 66-40 performance against Washburn in Topeka, KS.
The Bearcats (24-2, 17-2 MIAA) held the Ichabods to only two field goals in the final 10 minutes of the game and their lowest offensive output of the season.
After a low-scoring first half, Northwest blew up its seven-point halftime lead into a 17-point lead with 11 minutes remaining in the game.
Wes Dreamer spear-headed the offensive attack with a game-high 17 points and seven rebounds.
Diego Bernard posted a balanced attack with 15 points, five assists, four steals and three rebounds.
Northwest plays its final road game of the season Saturday in St. Joseph against Missouri Western at 3:30pm. You can listen to the game on KXCV 90.5 and KRNW 88.9.