Local Sports
Jan. 19, 2023Game | NW Women's Basketball
Northwest 67, Central MO 68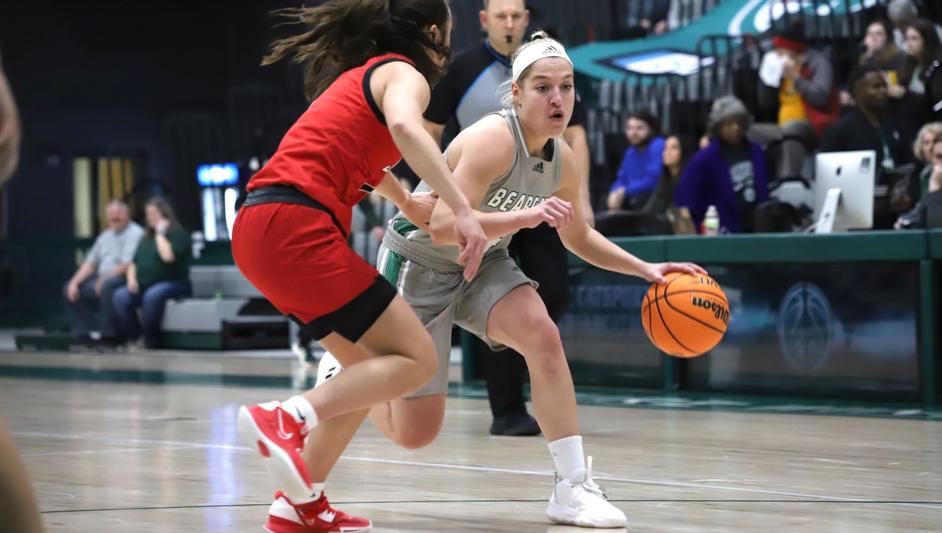 (Photo courtesy of Bearcat Athletics)
The Northwest women battled the fifth-ranked team in the nation to a one-point decision, losing to Central Missouri 68-67 on a free throw with under a second left in the game.
Northwest built an 11-point lead in the first half before the Jennies mounted their comeback in the third quarter.
Peyton Kelderman led the Bearcats with 17 points, including a three pointer from the left corner to tie the game at 67 in the final minute of the contest.  Central Missouri's Ashley Tull hit 1 of 2 free throws with half a second left in the game after a controversial foul call.  Jayna Green had 5 blocked shots on the night.
Northwest's record drops to 9-8 and 4-7 in the MIAA.  The Jennies remain undefeated at 16-0 overall and 12-0 in the MIAA.
Up next is Lincoln Saturday afternoon at Bearcat Arena with tip off at 1:30p.m. The game can be heard on KXCV/KRNW beginning at 1 o'clock with our pregame.