Local Sports
Feb. 9, 2023Game | Basketball
Northwest 67, Rogers State 51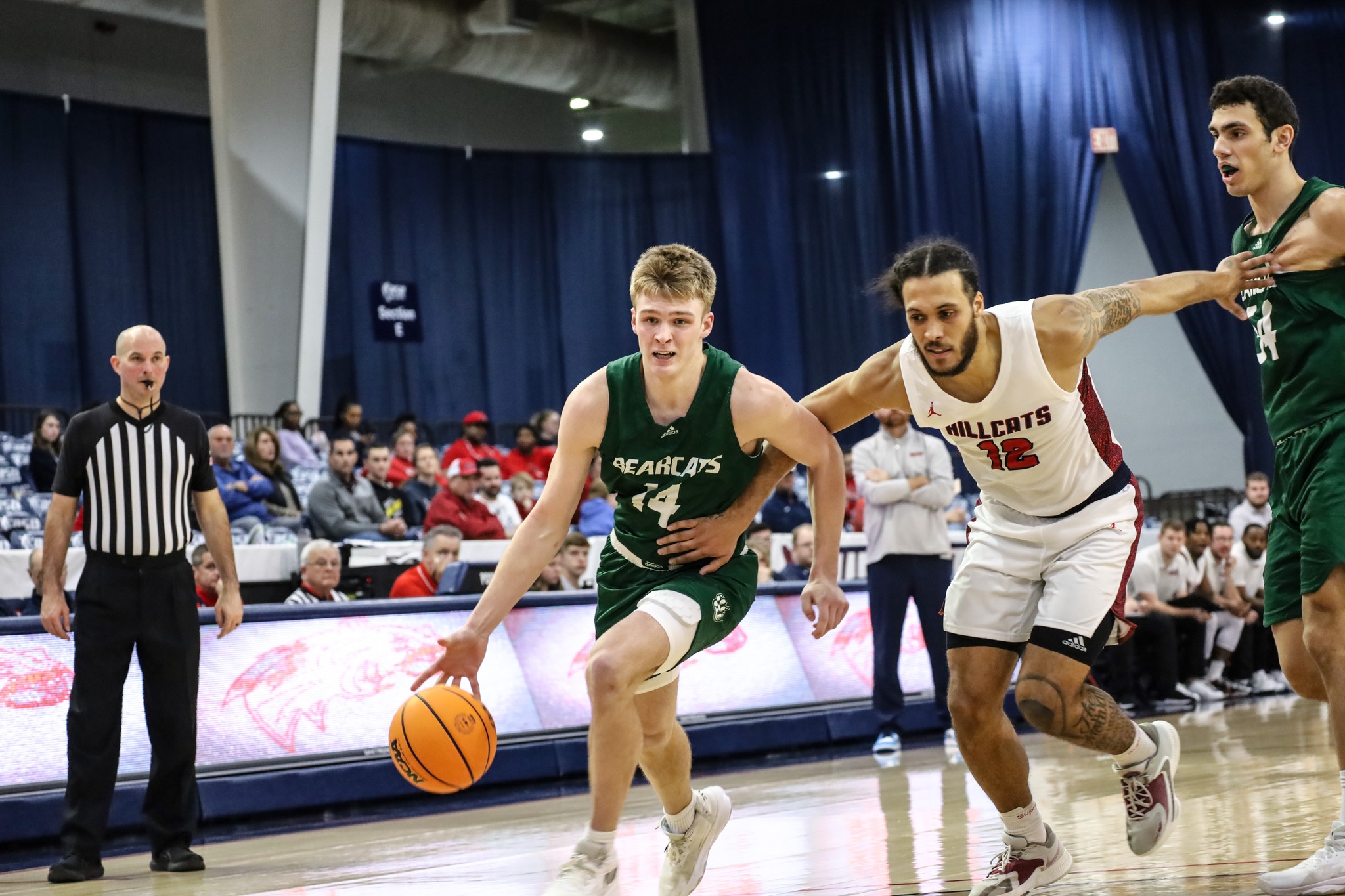 (Photo courtesy Ryan Milke, Northwest Athletics)
After being locked in a defensive battle through the first 20 minutes Thursday evening in Claremore, OK, Northwest Missouri State men's basketball went off in the second half and dropped Rogers State 67-51.
The Bearcats (22-2, 15-2 MIAA) came out swinging after halftime, outscoring the Hillcats 43-28 and shooting 63-percent from the field.
Bennett Stirtz matched his second-highest point total of the season with 18 on 7-9 shooting.
Diego Bernard was active on the evening with 14 points and seven rebounds.
Wes Dreamer chipped in with 13 points and five rebounds as the Bearcats earned their eighth straight win.
Northwest is on the road again Saturday facing Northeastern State at 3:30pm. You can listen to the game on KXCV 90.5 and KRNW 88.9.