Local Sports
Feb. 11, 2023Game | Basketball
Northwest 68, Northeastern State 46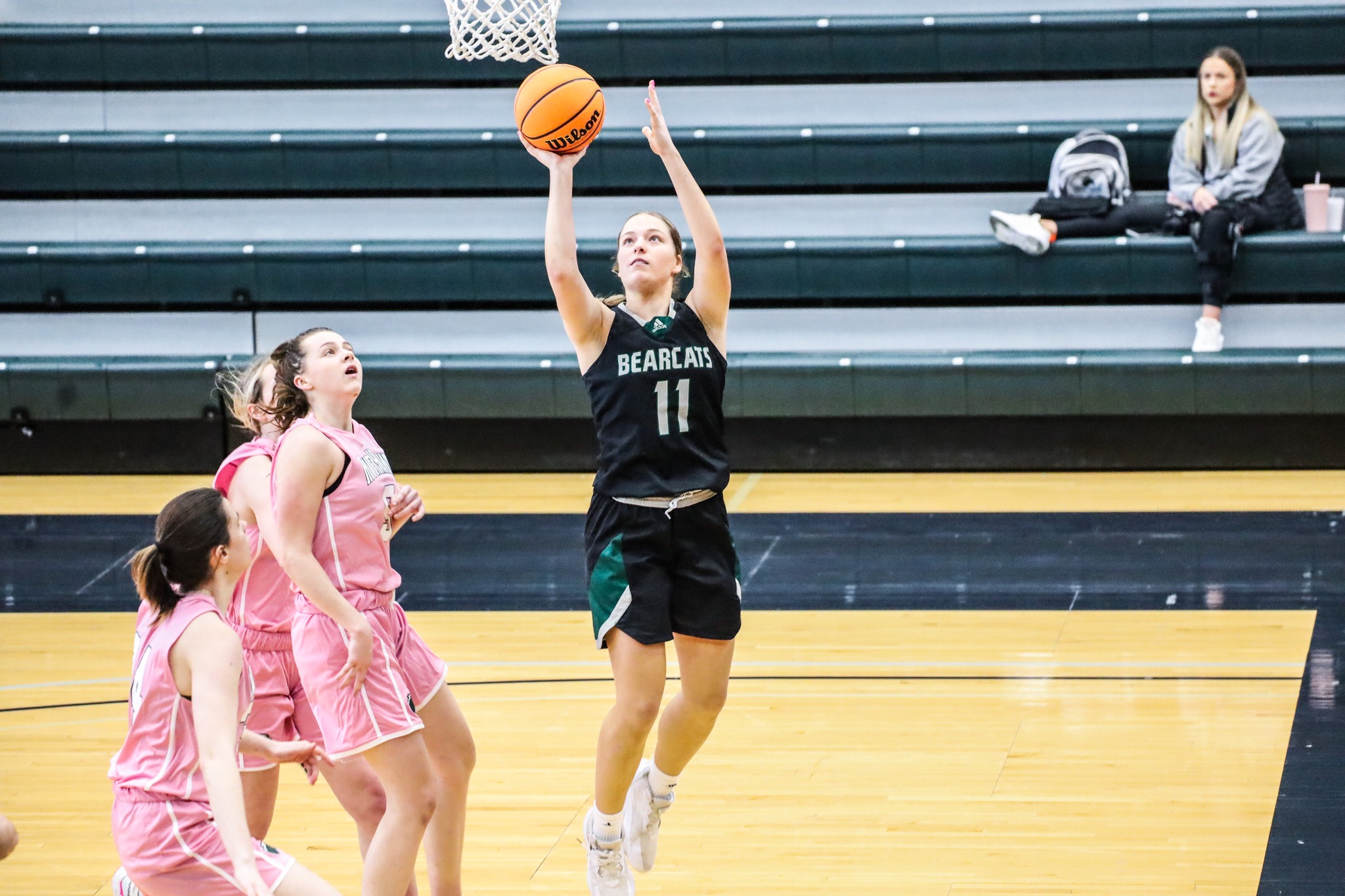 (Photo courtesy Ryan Milke, Northwest Athletics)
Northwest Missouri State women's basketball dominated Northeastern State 68-46 Saturday afternoon in Tahlequah, OK.
The Bearcats (13-11, 8-10 MIAA) went on the attack early, shooting 7-10 on two-point field goals in the opening quarter to jump in front by five. Then, through the final three quarters, the Bearcats hit 8-17 from three-point range.
Peyton Kelderman knocked down 5-8 three-point attempts, and finished with a team-high 15 points.
Molly Hartnett added 11 points and six assists.
Caely Kesten scored 12 points off the bench, and Emma Atwood added 10 points and nine rebounds.
Kelsey Fields posted a career-high 18 rebounds to go along with nine points.
Northwest is back on the road Tuesday facing Washburn. Game time is 5:30. You can listen to the game on KXCV 90.5 and KRNW 88.9.