Local Sports
Nov. 12, 2022Game | Basketball
Northwest 70, Minnesota Crookston 58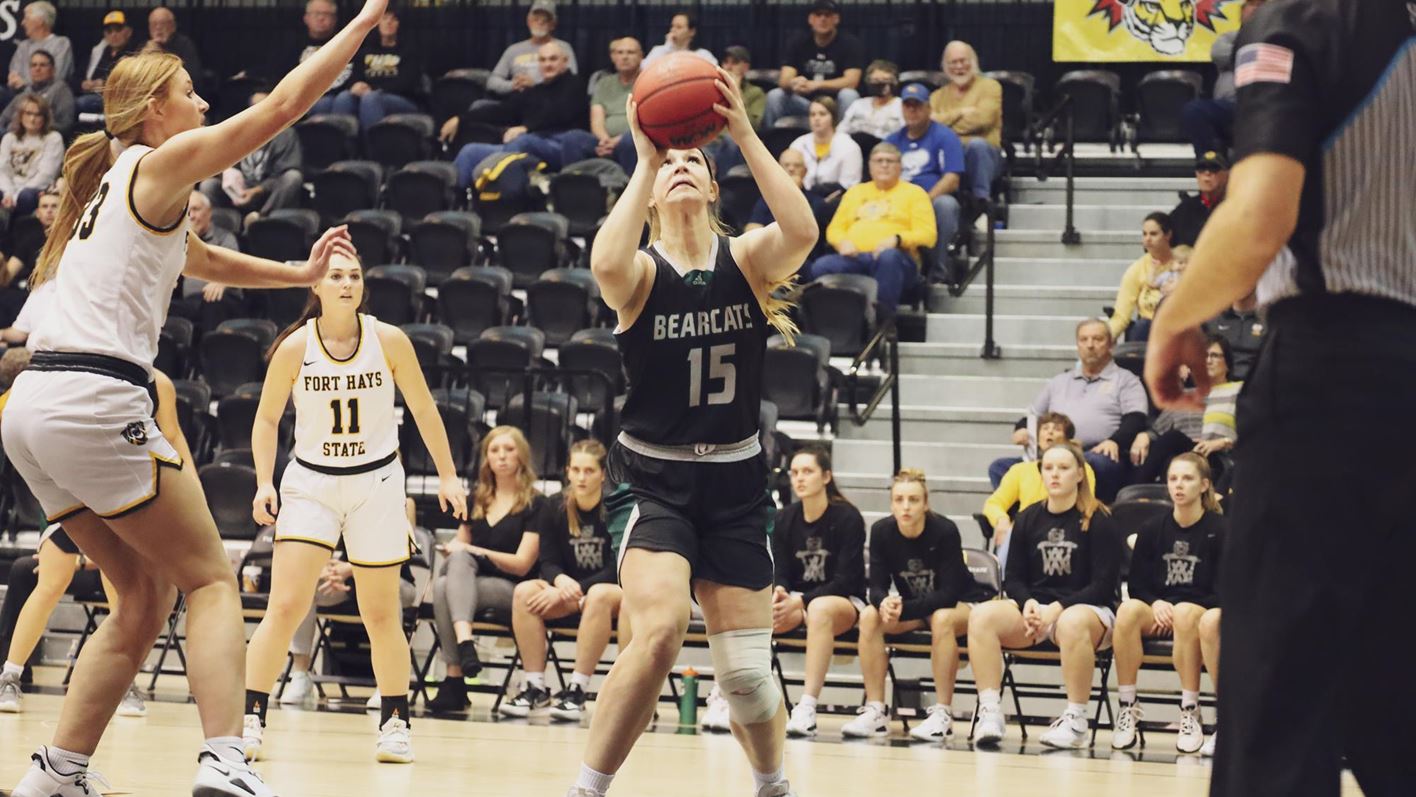 (File photo)
Northwest Missouri State improved to 2-0 for the first time since the 2016-17 season with a 70-58 win over Minnesota Crookston Saturday afternoon.
Bearcat sophomore Kelsey Fields put up a double-double with 14 points and 12 rebounds in the win.
Molly Hartnett scored in double figures for the second straight game with 15 points.
Lauren Gillig finished with 13 points, hitting 3-5 from three-point range.
The Bearcats are back in action next Friday, November 18 at 4pm against Colorado Mesa in Hays, KS. Pregame begins at 3:30pm on KXCV 90.5 and KRNW 88.9.