Local Sports
Jan. 12, 2023Game | NW Women's Basketball
Northwest 72, Central Oklahoma 68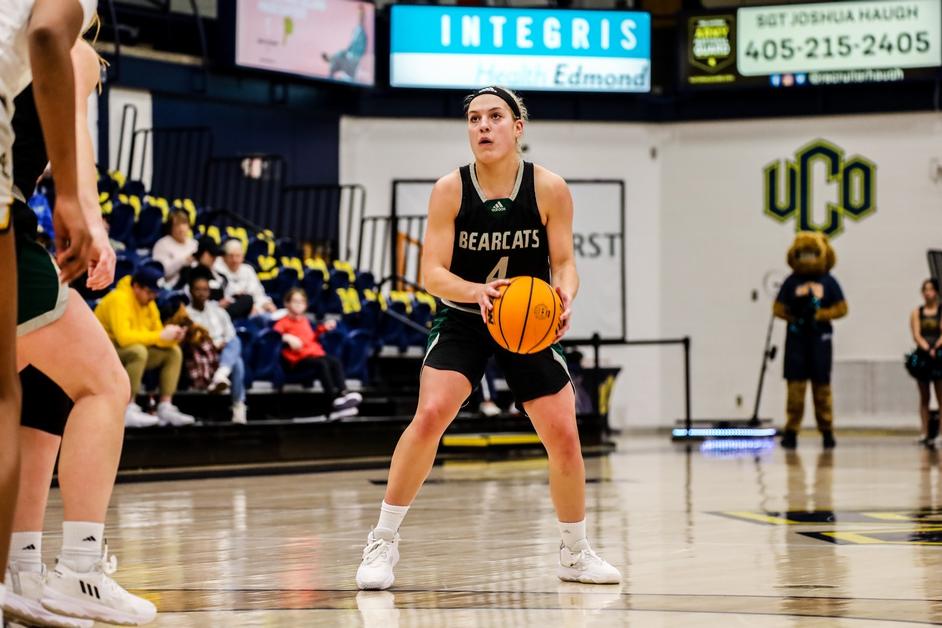 (Photo Courtesy of Bearcat Sports)
he Northwest Missouri State women's basketball team defeated the Central Oklahoma Bronchos for its fourth straight win in Edmond, 72-82.
 
Northwest improves to 8-7 overall and 3-6 in MIAA action.
 
Ella Moody ended a 6-0 opening run for the Bronchos with a right handed layup. Moments later Lindsey Kelderman drained a three to bring Northwest to within one and followed up the next possession with another deep three. After a Molly Hartnett layup, the Bearcats had gone on a 10-0 run of their own as they led 10-6.
 
At the end of the first quarter, Northwest led 22-17. Seven Bearcats scored in the first quarter. Northwest's 22 first quarter points are the most points the Bearcats have scored in a first quarter so far this season.
Northwest shot 44.3% from the field and outrebounded the Bronchos in the win. The Bearcats won the battle of turnovers, bench points, points off turnovers, and points in the paint.

The Bearcats are back in action Saturday, January 14, as they take on Newman in Wichita, Kansas at 1:30 p.m. with the Pre-game show starting at 1:00 p.m. on KXCV 90.5-KRNW 88.9 and the Bearcat Public Media App.