Local Sports
Jan. 26, 2023Game | NW Men's Basketball
Northwest 76, Nebraska Kearney 36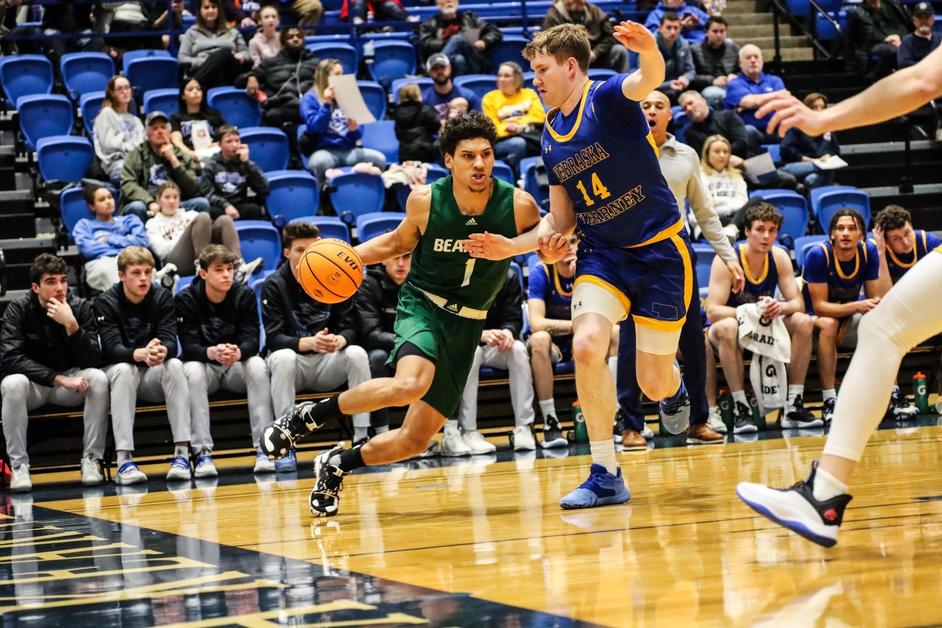 (Photo courtesy of Bearcat Athletics)
Northwest Missouri State men's basketball picked up a 4th straight win by hammering Nebraska-Kearney 76-36 Thursday night.
The 36 points for the Lopers is the lowest point total ever allowed in a single game by the Bearcats.
It also marks the second consecutive game that Northwest could have gone scoreless in the second half and still won the game.
Bearcat head coach Ben McCollum says it's been a concerted effort to really lock down defensively. "We've gotten exponentially better.  At one point, we looked up and we were the worst statistical defense in the conference and this was unacceptable.  We've gotten a lot better."
Northwest returns to action Saturday, Jan. 29 at 4:00 p.m. against Fort Hays State at Gross Auditorium in Hays, Kansas.  Catch all the action on KXCV-KRNW and on the Bearcat Public Media app.