Local Sports
Feb. 4, 2023Game | Basketball
Northwest 76, Washburn 75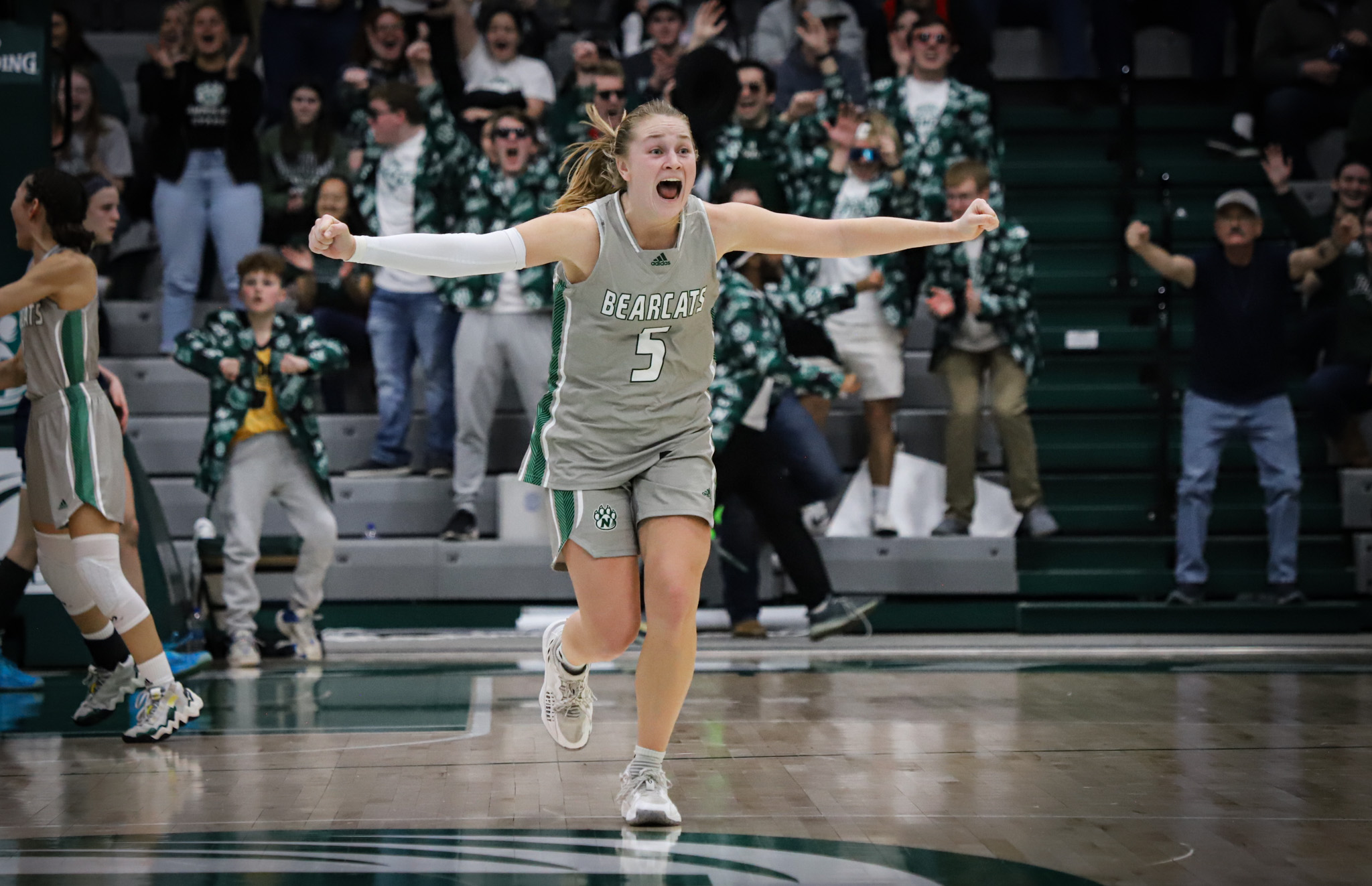 (Photo courtesy Northwest Athletics)
Northwest Missouri State women's basketball overcame a five-point deficit late in overtime to pull out a 76-75 win over Washburn Saturday afternoon.
The Bearcats trailed 73-68 with 1:15 left when Emma Atwood hit two free throws to make it a one possession game. Molly Hartnett then stole the Washburn in-bounds pass and hit a layup to cut it to one. Hartnett hit another layup with six seconds left to left Northwest to the win.
The sophomore guard scored 24 points, all coming after halftime, including three free throws with one-tenth of a second remaining in regulation to give the Bearcats a one-point lead, but a dead ball fall and a made free throw for the Ichabods forced overtime.
Northwest is on the road this week facing Rogers State on Thursday at 5:30. The game can be heard on KXCV 90.5 and KRNW 88.9.