Local Sports
Jan. 2, 2023Game | NW Men's Basketball
Northwest 87, Rogers State 65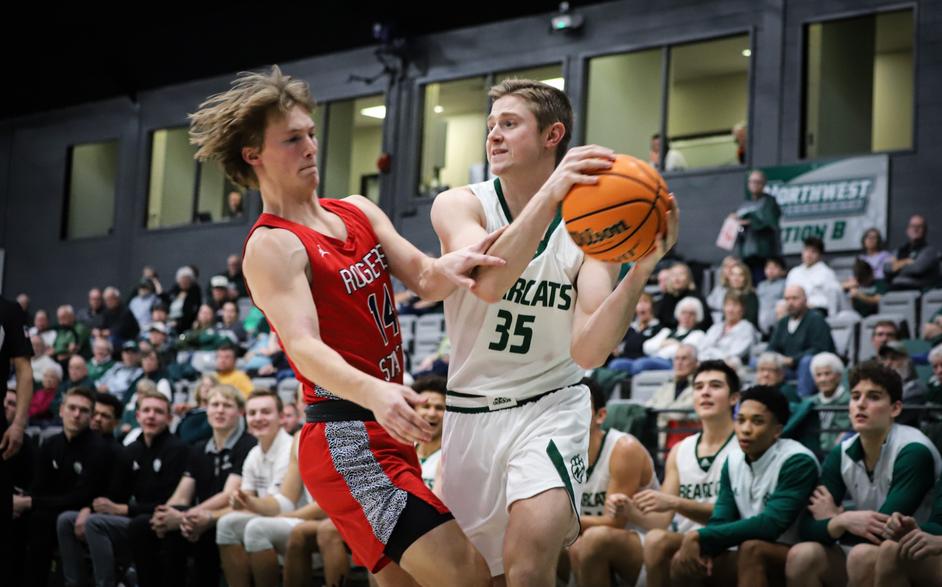 (Photo courtesy of Bearcat Sports)
he No. 6-ranked Northwest Missouri State University men's basketball team used a balanced scoring attack in snaring an 87-65 home win over Rogers State University at Bearcat Arena.

Northwest moves its mark to 13-1 overall and 6-1 in MIAA play. Rogers State falls to 8-5 overall and 4-3 in league play.
Northwest hit on 57.5% of its shots from the field. The Bearcats have shot 50.0% or better in 11 of its 14 games this season.

The Bearcats knocked in 13 three-pointers. Seven different Bearcats buried a triple in the victory.