Local Sports
Sept. 23, 2022Feature | Spoofhound Football
Spoofhound Weekly: Matt Webb, Cooper Loe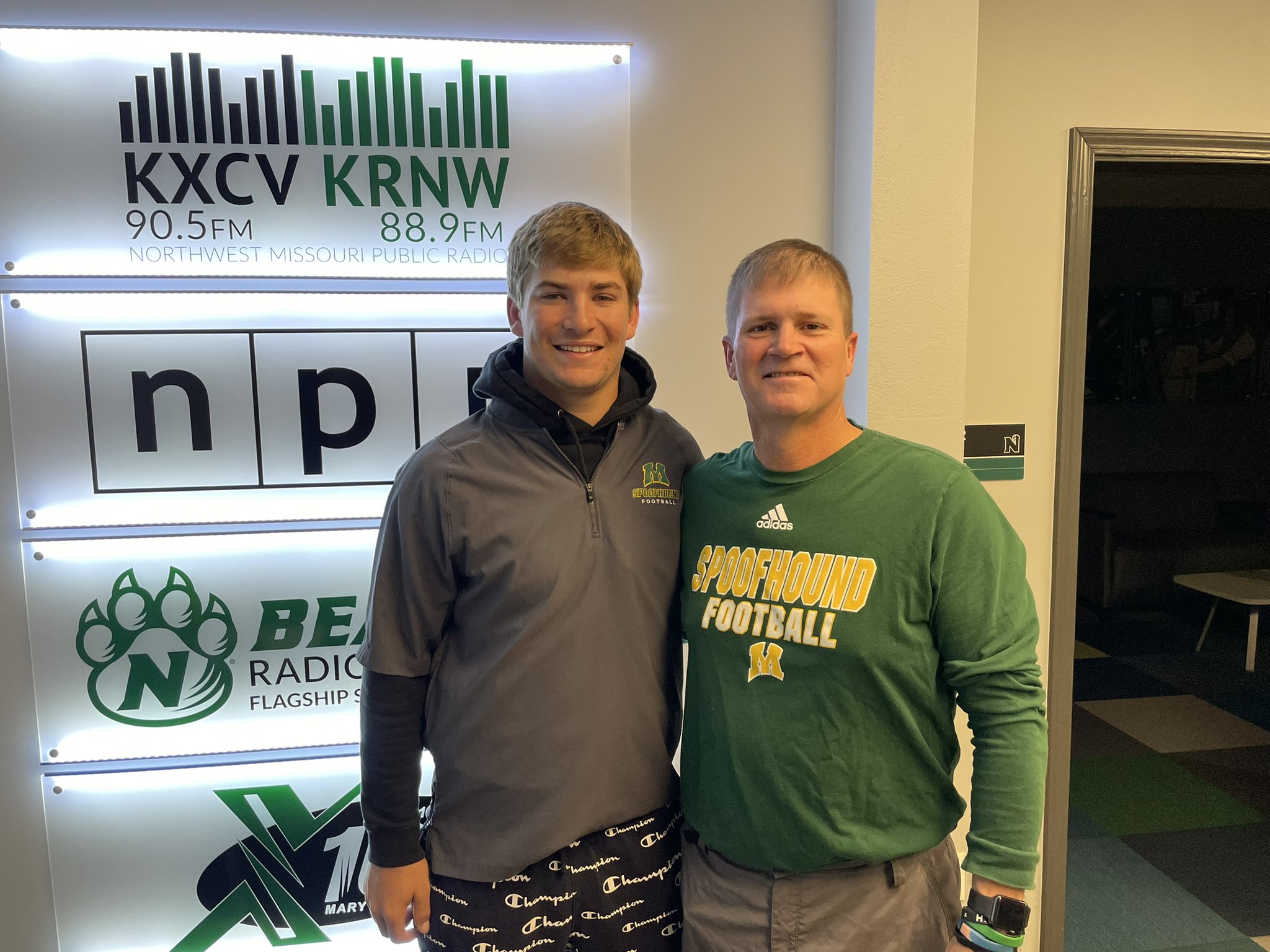 In today's Weekly Spoofhound Interview, the voice of the Spoofhounds Matt Tritten talks to Maryville Spoofhound Football Coach Matt Webb and senior Cooper Loe about tonight's game against Cameron and about what lies ahead for Cooper after graduation.
Catch the Weekly Spoofhound Interview with Coach Webb and one of his players every Friday at 7:49 am exclusively on KXCV 90.5 - KRNW 88.9, www.kxcv.org and the Bearcat Public Media app.
Click the link above to hear the whole interview.