Local Sports
Nov. 11, 2022Feature | Spoofhound Football
Spoofhound Weekly: Matt Webb, Lucas Vierthaler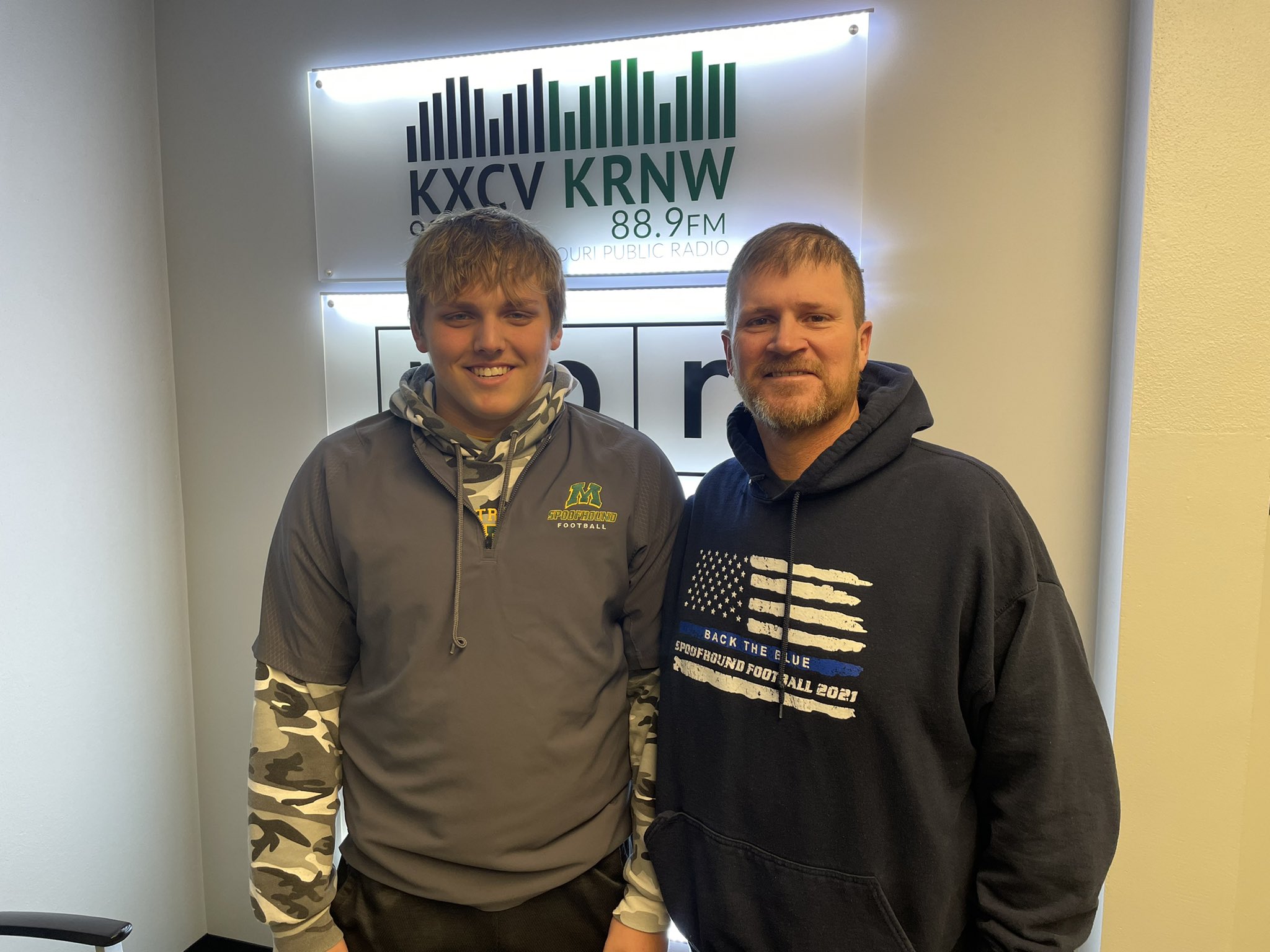 Voice of the Spoofhounds Matt Tritten is joined in studio with Maryville head football coach Matt Webb Maryville and sophomore Offensive Tackle/Defensive End Lucas Vierthaler as they look ahead to the Highway 71 Showdown rematch tonight when Maryville takes on Savannah for the Class 3, District 8 Championship.
Catch the Weekly Spoofhound Interview with Coach Webb and one of his players every Friday at 7:49 am exclusively on KXCV 90.5 - KRNW 88.9, www.kxcv.org and the Bearcat Public Media app.
Click the link above to hear the whole interview.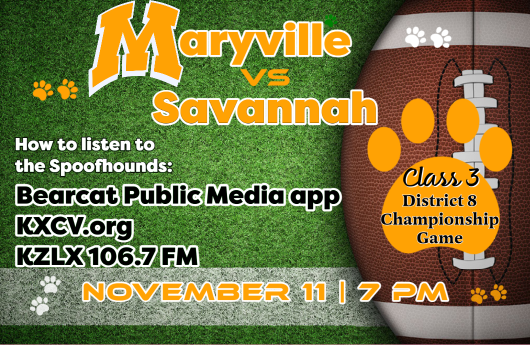 Catch the game from wherever you are by downloading the Bearcat Public Media App Download.  Then click the Maryville tab at the top of the screen, then the play button at the bottom. Pregame begins at 6:30, kickoff at 7!                                                   
                                                                        ↓ ↓ ↓